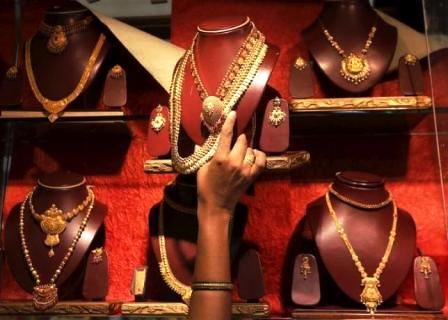 Gold Silver Reports ~ India is, apparently, on a spree of imposing import duty on various commodities from steel to other metals and as reports suggest the trend may get extended to gold imports.
♦ Gold jewellery imports from Association of South East Asian Nations (ASEAN) countries will have to face a 12.5 per cent countervailing duty.
♦ Economic Times, quoting a Govt source, reported that India is likely to impose 12.5 per cent countervailing duty on gold jewellery imports from the 10-member ASEAN in lieu of 12.5% excise duty imposed in the budget. The move is a bid to protect the domestic industry.
♦ Excise duty without credit is pegged at 1%, but CVD would be equivalent of 12.5%, the rate proposed with credit, the official told Economic Times. India, one of the biggest importers of the yellow metal has been trying to reduce the gold imports for sometime in a bid to ease the Current Account Deficit(CAD).    ~ Neal Bhai Reports