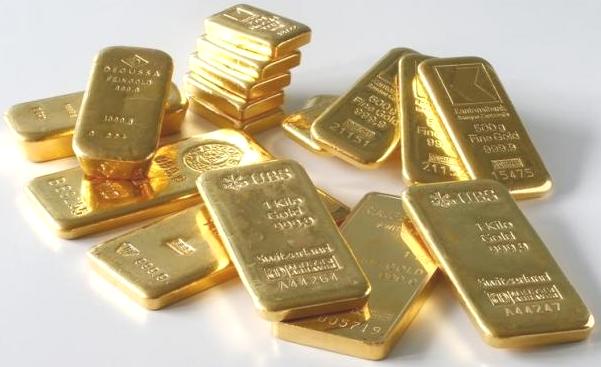 Gold Silver Reports → Gold's rally is being driven as investors start to lose faith in central bankers' ability to deal with economic challenges, according to Evolution Mining Ltd.'s Jake Klein, who said the metal's advance has been strong enough to draw attention from long-time bears.
"The safe-haven demand appears to be where people are focused on, and that is on a loss of faith in central banks being able to manage through this period," said Klein, executive chairman of Australia's second-biggest producer. Bullion is "certainly getting more attention from people who have generally been bears over the past few years,"
Klein said in a phone interview.
Gold has soared 14 percent this year to become the best performer on the Bloomberg Commodity Index as financial-market turmoil and concerns over slowing growth have fired up demand. Central banks in Europe and Japan have pressed on with negative interest rates to try to add stimulus and even Federal Reserve Chair Janet Yellen said the U.S. central bank is taking another look at the tool, if the economy falters. Prices have gained as investors scaled back expectations for tighter policy from the Fed.
'General Skepticism'
"There seems to be general skepticism now, both from the Fed's language and from market participants, as to whether that's going to be possible," said Klein, who's been a gold-industry executive for about 20 years. "All the financial markets, and all the asset classes, seem to be highly sensitive to central-bank policy."
Gold, which traded at $1,205.43 an ounce in London on Thursday, has rebounded from a five-year low set in December as a gauge of global stocks dropped 6.7 percent in 2016. Klein cautioned that the metal remains well below its 2011 peak of $1,921.17. "It's rallied off a significant low point," he said.
Cut Forecasts
The Fed's language this week has added to the case for rates staying lower for longer. Fed Bank of St. Louis President James Bullard said on Wednesday that financial turmoil and a further decline in investors' expectations for inflation have given the bank scope to delay rate rises. His remarks followed the release of minutes from policy makers' January meeting that signaled why they might cut forecasts for growth and inflation.
Among gold bears who have thrown in the towel is ABN AMRO Group NV's Georgette Boele. This week, she changed her year-end forecast to $1,300 an ounce from $900 as ABN becomes more pessimistic about the global economy, especially in the U.S., emerging markets and countries with exposure to oil.
"It does seem like there's a general review of gold as an investment sector by people who haven't been interested in it for years," said Klein after Evolution reported record underlying net profit for the half year. Evolution shares have surged 30 percent this year.
Klein's comments about the erosion of investors' faith in policy makers echo remarks this month from Jing Ulrich, vice chairman of Asia Pacific at JPMorgan Chase & Co. Investors are doubtful that central banks can help the global economy recover, Ulrich said in a Feb. 12 interview on Bloomberg Television. → Neal Bhai Reports