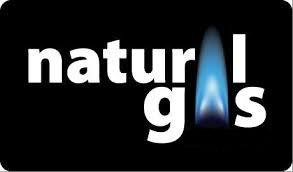 Gold Silver Reports — Natural Gas on MCX settled up 6.71% at 173 surged to a nearly 9-month high after weekly data showed stockpiles rose less than expected, stoking expectations that US supplies could be falling at a time of rising demand.
The US Energy Department said natural-gas stockpiles rose 65bcf in the week ended June 3, well short of the 79bcf increase projected in the consensus estimate by market player. The lower-than-expected increase meant the surplus of stored gas, while large, isn't as big as expected at 32.1% above average for this time of year.
Still, supplies remain hefty, with nearly 3tcf of gas in US storage. Natural-gas prices had been toggling between gains and losses before the data's release but rocketed higher afterward. The market ended the day up 6.71% at 175 (made high of 175.90) it was the highest settlement in the market since Sept. 17. Natural-gas prices have surged more than 20% since late May on expectations of strong summer weather-driven demand for gas-fired electricity generation to meet air-conditioning needs. After a tepid winter of limited heating demand that left supplies bloated, there has been a spate of above-normal temperatures across the US this spring.
Meanwhile, lower production, the switching of power plants from goal to gas-fired generation and burgeoning exports are improving the demand side of the equation, combined with hotter temperatures so far this season. While forecasts were little changed Thursday but are maintaining their report for a swath of above-normal temperatures stretching from the Southwest to the Midwest in the next two weeks, with a patch of much above-normal temperatures over the Plains states. Technically market is getting support at 167.3 and below same could see a test of 155 level, and resistance is now likely to be seen at 179.2, a move above could see prices testing 185.