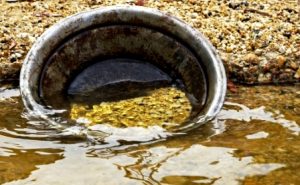 Gold Silver Reports — Gold posted the biggest loss in four weeks on speculation that a vote by Britons to stay in the European Union in Thursday's referendum will undercut demand for the metal as a haven. Silver also fell, and copper rallied.
Gold Hit Biggest Loss in 4 Weeks
While newer polls have been split on the outcome, betting shops put the probability of a vote to leave the European Union at about 26 percent Tuesday, down from more 40 percent a week earlier, according to Oddschecker data.
Bullion rallied to the highest in almost two years last week as global central bankers sounded the alarm that a British exit from the EU could be disruptive to the global economy. In her testimony before the U.S. Senate banking panel on Tuesday, Federal Reserve Chair Janet Yellen said a vote to exit the EU could have "significant economic repercussions."
"The market interest in Brexit is really what built up the big move that we saw in gold," Tim Evans, chief market strategist at Long Leaf Trading Group Inc. in Chicago, said in a telephone interview. "The sentiment in terms of what they're going to do is definitely shifting on the ground. The gold market is reflecting that."
Gold futures for August delivery declined 1.5 percent to settle at $1,272.50 an ounce at 1:39 p.m. on the Comex in New York, the biggest loss for a most-active contract since May 24. Silver futures for July delivery declined 1.1 percent to $17.319 an ounce.
In other metals and mining news: 
Platinum futures fell on the New York Mercantile Exchange, while palladium rose.
Copper futures for July delivery advanced 1.1 percent to $2.116 a pound, after falling more than 1 percent earlier.
A gauge of 14 global gold producers slid 1.5 percent at 2:14 p.m., led by losses in Harmony Gold Mining Co. — Neal Bhai Reports