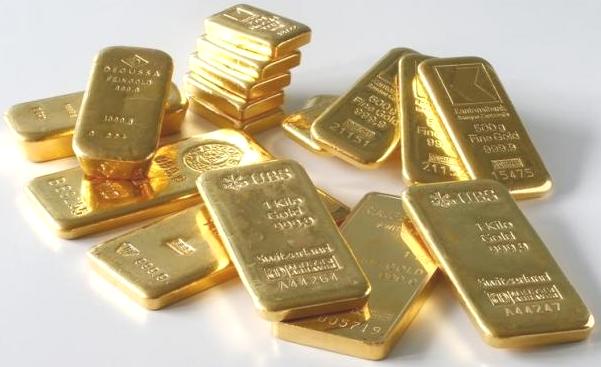 Gold Silver Reports ~ Gold fell as a rally in assets seen as higher risk, such as equities, prompted some investors to cash in gains sparked the previous day by Fed chair Janet Yellen's cautious tone on further rate hikes.
◊ Yellen's comments, which had sent gold up nearly 2 percent, signaled interest rates will likely rise only gradually and reassured gold investors, as higher rates boost the opportunity cost of holding non-yielding assets like bullion.
◊ The metal remains on track for its best quarter in nearly 30 years, up 15.6 percent, after prices rallied sharply earlier in the year as worries about economic growth, particularly in China, shook up stock markets.
◊ Consequent demand for safe havens, combined with receding expectations for U.S. Federal Reserve rate hikes, have driven gold up more than 16 percent since January, making this its strongest quarter so far since the third quarter of 1986.
Spot gold was at $1,227.14 an ounce, down 1.2 percent. U.S. gold futures settled down $8.90 an ounce at $1,228.60.
◊ "Safe-haven demand for gold appears to be easing, despite a somewhat softer U.S. dollar," said Rob Haworth, senior investment strategist at U.S. Bank Wealth Management.
◊ "Prices are likely to remain range bound since we expect the Fed to ultimately increase rates at the June meeting, which should lead to a stronger U.S. dollar and weaken demand for gold."
◊ World stocks climbed near the highest levels this year on Wednesday as investors rolled back expectations for how fast and how far U.S. interest rates might rise.
◊ While in the near term analysts say the market's focus will be on the pace of improvement in U.S. economic data, with an improvement likely to dent demand for gold, stronger support for gold could emerge if non-U.S. economic data worsens.
◊ Holdings of the world's biggest gold-backed exchange-traded fund, SPDR Gold Shares, declined for the first day in two weeks on Tuesday, by 3.3 tonnes.
◊ The market is now keenly awaiting the main U.S. jobs data later this week.
◊ "Though the rally looks intact it can be dented by a good employment number in the non-farm payrolls release for March scheduled for Friday," HSBC said in a note. "A number above 200,000 new net jobs could wear on gold and clip recent gains."
◊ Among other precious metals, silver was down 0.6 percent at $15.24 an ounce, platinum was down 0.2 percent at $965.11 an ounce and palladium was down 2 percent at $562.22 an ounce.  ~ Neal Bhai Reports