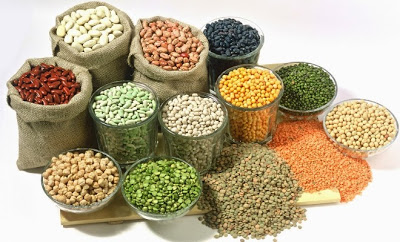 Gold Silver Reports ~ After the bullish trend seen for most Agri counters over last few days, profit booking at the higher levels brought some dips to the rising prices. Rising arrivals of new Rabi crop too helped pressurize prices.
◊ However a pick up in export and summer season domestic demand may help prices recover from the lower levels. With a fall in production expected for most crop this year, the medium to long term trend looks firm for the commodities, though short term trend remains volatile.
◊ Even as Chana faced some resistance at the higher levels after moving up a lot over last few days, overall sentiments remained firm. Rising summer season demand amidst prospects of lower production kept trend firm overall.
◊ With arrivals starting in Rajasthan after MP, this limited the uptrend. A fall in production amidst rising demand could however support prices. ~ Neal Bhai Reports