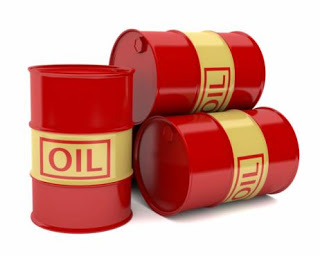 Gold Silver Reports – WTI oil prices traded higher by 0.8 percent to close at $34.7 per barrel on Wednesday as Reuters reported that Saudi Arabia had reached out to banks to raise the possibility of arranging a loan for the country, a potential sign that continued low oil prices are weighing on its finances.
Also, Venezuela's Oil Minister Eulogio Del Pino yesterday said more than 15 countries will attend an upcoming oil meeting to discuss an output freeze plan and possible further actions. Earlier, Russia's energy minister said Tuesday that a "critical mass" of oil-producing countries had agreed to freeze oil production. Additionally, the United Arab Emirates' energy minister said Tuesday that "everyone should move toward freezing production whether they like it or not," due to current low oil prices.
However, sharp gains were capped as EIA said Crude stocks at the Cushing, Oklahoma, delivery hub rose by 1.2 million barrels to 66.3 million barrels, reaching another all-time high. On the MCX, oil prices fell by 0.1 percent to close at Rs.2341 per barrel.
We expect oil prices to trade higher as rising expectations of output freeze in the upcoming oil meeting will be a booster. However, rising US stocks still remain a cause of concern. On the MCX, oil prices are expected to trade higher today. – Neal Bhai Reports