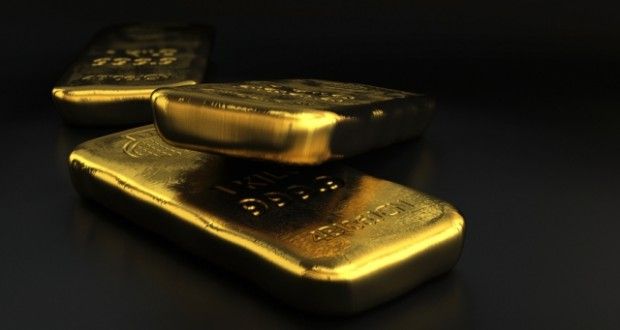 Gold Silver Reports — A sharp recovery was noted in Gold following the slightly dovish stance of US Fed. COMEX Gold futures soared around a two week high as continued weakness in the dollar following the Federal Reserves cautionary stance on the pace of interest-rate increases this year boosted the sentiments.
A strong support seemed to have emerged around $1200 per ounce levels for the metal after heavy losses in first two weeks of March 2017. MCX Gold futures also rebounded from lows around Rs 28000 per 10 grams. Meanwhile, a sharp rebound has been noted in local bullion imports. Indias Gold imports jumped 143% to Rs 23343 crores in January 2017. Silver imports also soared by 263% to Rs 993 crores. Meanwhile, Gems and Jewellery exports also rose mildly by 0.56% to Rs 26911 crores last month.
The US dollar index has dropped sharply after the Fed decision. The index is quoting around its six week low levels near 100 as a sharp break under 101 levels has hurt sentiments. The Federal Reserve raised its benchmark interest rate in response to the improving economy. The Fed has lifted its target rate by a quarter points to a range of 0.75% to 1%. The Fed said that the labor market has continued to strengthen and that economic activity has continued to expand at a moderate pace. It was the second interest rate in three months, and the first since President Donald Trumps inauguration in January. In addition to offering a modest rate hike, the Fed said it still projects only two more rate hikes in 2017, three in 2018 and three in 2019.
Meanwhile, large speculators trimmed their net positions in the gold futures markets last week following two straight weeks of strong gains in speculator bullish bets, according to the latest Commitment of Traders (COT) data released by the Commodity Futures Trading Commission (CFTC). The non-commercial futures contracts of Comex gold futures, traded by large speculators and hedge funds, totaled a net position of 133,685 contracts in the data reported through March 7th. This was a weekly fall by -30,113 contracts from the previous week. Speculators had boosted their bullish bets the previous two weeks to a fourteen week high before last weeks pullback in positions.
Gold took a heavy tumble earlier this month amid strength in US equities and sound economic data releases. US non-farm payrolls rose more-than-expected last month. In a report, the US Department of Labor said non-farm payrolls rose to a seasonally adjusted 235K, from 238K in the preceding month whose figure was revised up from 227K. Global data releases are also decent off late. OECD jobless rate came in at 6.1% in January versus 6.2% in December. The Organization for Economic Co-operation and Development said the unemployment rate dropped marginally in January after two months of stability. Across the OECD area, there were 38.3 million unemployed, still about 5.7 million more than in April 2008, before the crisis.
Meanwhile, the forthcoming Goods & Service Tax (GST) will change the shape of the local bullion industry, according to a latest update from World Gold Council (WGC). Indias gold market faces some short-term headwinds. But looking ahead, these policies may deliver a stronger economy and a more transparent gold industry, underpinning gold demand, which WGC expects to be between 650-750t in 2017.
SOLID GAINS IN GOLD AFTER TESTING NEAR RS 28K | Gold Silver Reports