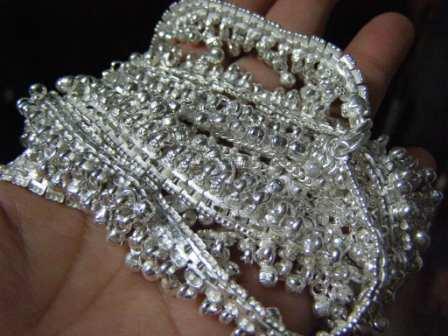 Gold Silver Reports ~ Silver on MCX settled at 36560 recovered from the earlier losses to close flat as Janet Yellen emphasized that the Fed should proceed gradually with the timing of its next interest rate hike.
◊ Citing increased risks with global financial and economic conditions, as well as longstanding concerns with the price of oil, Yellen reiterated that only gradual increases in the Fed's benchmark Federal Funds Rate should be warranted in the coming years.
◊ The FOMC has held the Fed Funds Rate at a targeted range between 0.25 and 0.50% for each of the last two meetings since abandoning a seven-year zero interest rate policy in December. "Implicitly, this expectation of fading headwinds and a rising neutral rate is a key reason for the FOMC's assessment that gradual increases in the federal funds rate over time will likely be appropriate," Yellen said. "That said, this assessment is only a forecast. The future path of the federal funds rate is necessarily uncertain because economic activity and inflation will likely evolve in unexpected ways.
◊ Reflecting global economic and financial developments since December, however, the pace of rate increases is now expected to be somewhat slower." While Yellen noted that the domestic economy has displayed remarkable resiliency as the labor market shows improvement, she emphasized that a slowing global economy continues to spillover into the U.S. Yellen indicated that the FOMC is concerned with slowing manufacturing and export levels amid a weak economic outlook in China.
◊ "There is a consensus that China's economy will slow in the coming years as it transitions away from investment toward consumption and from exports toward domestic sources of growth," Yellen said. Technically market is getting support at 36287 and below same could see a test of 35800 level, and resistance is now likely to be seen at 36789, a move above could see prices testing 37330. ~ Neal Bhai Reports