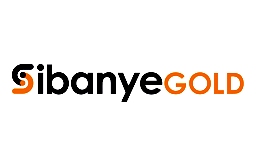 Gold Silver Reports — Sibanye Gold Ltd. appointed heads for its platinum, gold and coal businesses as the South African company restructures after expanding into these commodities through acquisitions.
Wayne Robinson has been named chief executive officer of the gold and uranium unit, while Jean Nel was appointed CEO of platinum, Sibanye said in a statement Monday. Nel was previously CEO of Aquarius Platinum Ltd., one of the assets Sibanye has purchased. The company appointed John Wallington, who led Anglo American Plc's coal division for three years, as executive vice president of its energy and coal unit.
Sibanye, the biggest producer of gold from SouthAfrican mines, is taking over 3 Anglo American platinum operations and Aquarius as it capitalizes on its rising earnings and share price. The company is looking at Anglo's coal assets in the country, which is the continent's biggest producer of the fuel and the world's largest of platinum.
"Sibanye's group-services functions will provide all non-core, production support services required by the different commodity-operating divisions, thereby eliminating duplication of support services," it said. "The reorganization will ensure that there is minimal disruption to operating activities and provides that our experienced operations management are positioned closer to the mining face."
The company's shares have risen more than fourfold since it was spun out of Gold Fields Ltd. in February 2012 as 3 operations — Driefontein and Kloof west of Johannesburg and Beatrix near Welkom in the Free State. It has since bought the Cooke operations near Johannesburg as well as the Anglo American and Aquarius platinum-mine purchases.  — Neal Bhai Reports