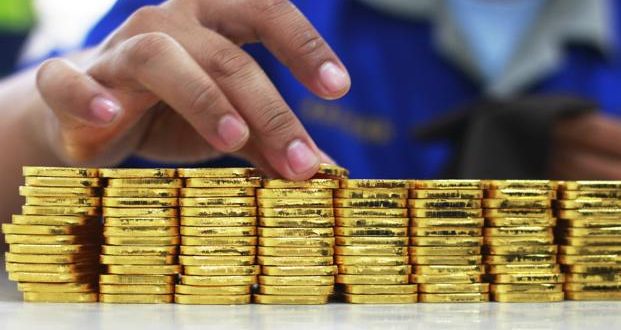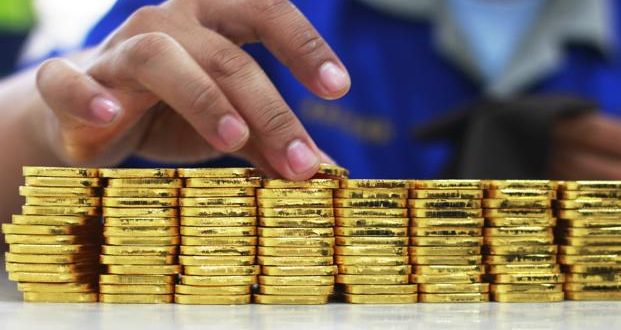 Gold Silver Reports — Gold futures consolidated a little yesterday as poor speculative demand capped the metal. Prices have witnessed a sharp recovery from lows near $1200 per ounce and currently linger just under $1230 per ounce, almost unchanged on the day. MCX Gold futures also ended flat around Rs 28500 per 10 grams.
Large speculators trimmed their net bullish positions in the gold futures markets last week for a second consecutive week, according to the latest Commitment of Traders (COT) data released by the Commodity Futures Trading Commission (CFTC) on Friday. The non-commercial futures contracts of Comex gold futures, traded by large speculators and hedge funds, totaled a net position of 106,038 contracts in the data reported through March 14th.
This was a weekly drop of -27,647 contracts from the previous week. Gold speculative positions have now dropped to the lowest level since February 14th. The commercial traders position, categorized by the CFTC as hedgers or traders engaged in buying and selling for business purposes, totaled a net position of -123,287 contracts last week. This is a weekly gain of 29,361 contracts.
On the economic front, Germanys economy is forecast to grow at a slightly faster pace than estimated this year, the German Council of Economic Experts said Monday. Gross domestic product is forecast to grow by calendar-adjusted 1.7% in 2017 instead of 1.6%. For 2018, the GCEE projected 1.6% expansion. In real terms, the agency forecast 1.4% growth for 2017. The improvement in the outlook reflects the ongoing good labor market situation and a slightly more positive expectations for the global economy, a procyclical German fiscal policy and the European Central Banks expansive monetary policy.   — Neal Bhai Reports
PRECIOUS METALS PREVIEW: GOLD CONSOLIDATES AROUND $1230 MARK