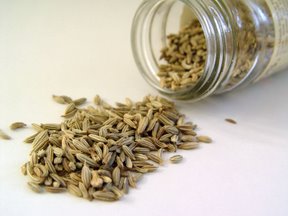 Gold Silver Reports → Jeera settled up by 3.69% at 15020 on rising demand from stockists and traders at the spot market. Though, Good weather conditions for cumin crop in Gujarat and limited export demand, capped some gains. Jeera supply reported lower in the Unjha spot market as new arrivals started lower quantity. Sources revealed that, Jeera sowing is delayed by 20 – 25 days in Gujarat as a result new Jeera crop arrivals will delay compared to normal arrivals time.
From February 1st-13th 2016, Jeera supply lower by 40600 bags (1 bag = 55 Kgs) as compared to last year same period. Jeera sowing in Gujarat until Jan 25 stood at 295,400 hectare up nearly 11% compared to year ago, according to data from state government. Sowing in Rajasthan is also reported to be higher due to better prices at the sowing of sowing operations. According to Dept of Commerce data, the export of jeera during first 8 month of 2015- 16 (Apr-Nov) is 56,787 tonnes, which is, lower as compared to last year. Jeera export is likely to remain around 90,000 ton during the current fiscal down from 155,000 ton in the previous year.
At Unjha market in Mehsana arrivals were reported at 3000 quintals, down by 1000 quintals from previous trading day. In Unjha, a key spot market in Gujarat, jeera edged down by -36.15 rupees to end at 14603.85 rupee per 100 kg. Technically market is under fresh buying as market has witnessed gain in open interest by 10.89% to settled at 7299 while prices up 535 rupee, now Jeera is getting support at 14670 and below same could see a test of 14325 level, and resistance is now likely to be seen at 15210, a move above could see prices testing 15405. → Neal Bhai Reports
Trading Tips:
⊕Jeera Trading range for the Intraday is 14300-15450.