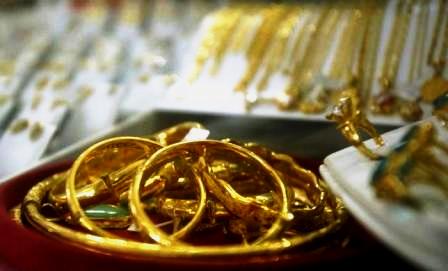 Gold Silver Reports → Goldman Sachs Group Inc. says it's time to bet against gold as bullion's rally to the highest in a year isn't justified, backing the bearish call with a comment from a former U.S. leader in a report that was issued, appropriately enough, on Presidents' Day.
Gold will slump to $1,100 an ounce in three months and $1,000 an ounce in 12 months, analysts including Jeffrey Currie and Max Layton wrote in the report that was dated Feb. 15 and received on Tuesday. It was headlined with a remark from former President Franklin D. Roosevelt.
There's "nothing to fear but fear itself," the analysts entitled the seven-page note, channeling comments from Roosevelt's 1933 inauguration when the U.S. economy was being ravaged by the Great Depression. "It's time to sell the fear barometer," the bank said, and recommended shorting gold.
Gold jumped to highest since February 2015 last week as sinking equity markets, weaker oil prices, and diminished bets for higher U.S. borrowing costs spurred haven demand. Prices were further boosted by the spread of negative interest rates and concerns about a crisis in Europe's banks. Goldman said it still expected rates to rise, putting the odds of U.S. recession at just 15 to 20 percent, and rejected the notion that a re-run of the crisis was likely.
'Not Justified'
"We believe that these new fears, like past fears, are not justified," the analysts wrote in the e-mailed report, which didn't cite the president's name alongside the headline. "Systemic risks stemming from the collapse in oil and commodity prices are extremely small."
Gold for immediate delivery rose 0.4 percent to $1,214.30 an ounce by 12:30 p.m. in London. It reached $1,263.48 on Feb. 11. Goldman's targets for bullion are the same as those given by the bank in a note last week, when it said that U.S. rates will still increase. → Neal Bhai Reports