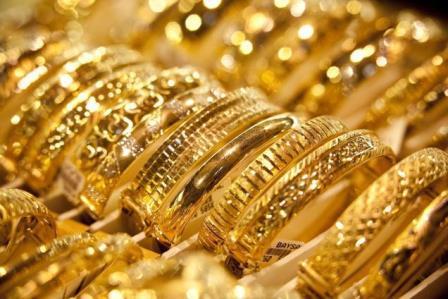 Gold Silver Reports – In a relief to the government, India's Gold imports are likely to reduce to over two-year low in February . Industry experts told Reuters that surge in prices and hopes of import tax cuts are what keep the buyers away.
That India's overseas gold purchases are likely to fall to 25 tonnes in February. The news is positive for the Narendra Modi government as the imports cost the country $36 billion in 2015.
In order to curb the imports, India in 2013 imposed a record high duty of 10 per cent on gold imports. However, the duty only helped the return of smugglers. The smugglers bought an estimated 175 tonnes of gold into India in 2014.
The news of drop in imports by India is not positive for global gold markets as the country is one among the top two buyers of the yellow metal. The reduced imports from India is a dent on the recent rally in gold prices. Spot Gold hit a one-year peak of $1,260.60 an ounce this month globally amid turmoil in financial markets.
According to World Gold Council(WGC), China (985t) and India (849t) continued their dominance in the global gold market in 2015. They accounted for close to 45% of total global gold demand during 2015, with annual consumer demand in both up 2% and 1% respectively. – Neal Bhai Reports