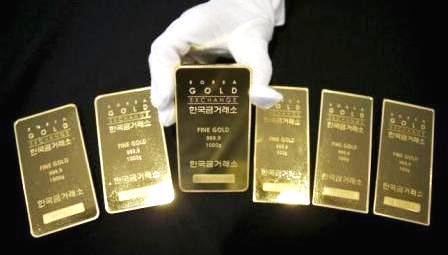 Gold Silver Reports ~ Another volatile week for commodities went by with Precious Metals closing unchanged from the week earlier. Gold closed at 1258.70 and Silver at 15.49, both slightly in red. Both Gold and Silver have been resilient to the recent inflow of positive news flow from the US, strengthening equity markets and further monetary easing from the ECB, both have held up well near resistance levels indicating a positive outlook over the metals despite contradictory events. CME Copper closed in red, losing about 1.5% to close at 2.239 last week.
Base Metals have been largely range bound with Nickel being the only volatile metal over the week. Crude Oil extended gains for the fourth consecutive week supported mostly by the rumors on a production freeze by Russia and OPEC countries.
This is despite the fact that inventory levels have continued to climb in the US and production from the OPEC member Iran has increased, It indicates an increasingly over optimistic market that has managed to stay afloat in the face of the worsening supply situation. Crude closed at 38.50,up 7% on weekly basis.
We have a busy week ahead from Tuesday with ample amount of data and central bank policy decisions. On Tuesday, we have Producer Prices and Retail Sales followed by the BoJ policy decision followed by US CPI, Housing Starts and Building Permits along with a key Federal Reserve interest rate decision overnight. Unemployment Claims and Natural Gas storage is scheduled for Thursday and we end the week with Consumer Sentiment and Expectation from the UoM.
Precious Metals are likely to continue trading in the current range with an eye of the FED monetary statement. While, a cut or hike in interest rates are not expected, the statement which is an indication for future rate hiking criteria is likely to have a strong impact on Bullions. Gold faces strong resistance at 1284-1304 (30030) and Silver at 15.85 (38300), a strong breakout with volumes should indicate a resumption of the current uptrend with price objectives at 1304-1354 (30500-31500) for Gold at 16.65-17.10 (39400-40400) for Silver.
On the downside, we feel Gold should reverse trend if we have a daily close below 1240 (29300). Traders are advised to wait till the FED announcement and then take positions in precious metals. Also, the rupee has been strengthening constantly which is likely to have a negative effect on domestic prices. The weekly bias is neutral.
Base Metals are also expected to remain in a broad range over the week. Copper is trading in a broad range of 340-330 which is likely to hold intact for the current week too. While Chinese data flow has been largely mixed in the recent past, the market is likely to recover further if resistance at 240 is broken to the higher side. The trio of Aluminum, Lead and Zinc is likely to trade with a positive bias over the week. Nickel should continue to remain range bound for the week. The weekly bias is negative.
Crude Oil has been showing early signs of a correction in the morning session today. Prices did break above resistance at 38 (2600) briefly on Friday but has since been moving lower. On the downside, 2500-is acting a good support for prices. A daily close with volumes below this level see prices enter into prolonged corrective mode.
The trading sentiment has been largely mixed due the scheduled meeting between Russia and OPEC members which has supported prices the whole month whereas building inventories and increased production from Iran. Technically, prices are long overdue for a correction and even though fundamental do not support the current strength, perception and sentiment seems to have taken the upper hand at the moment. The weekly bias is negative.  ~ Neal Bhai Reports