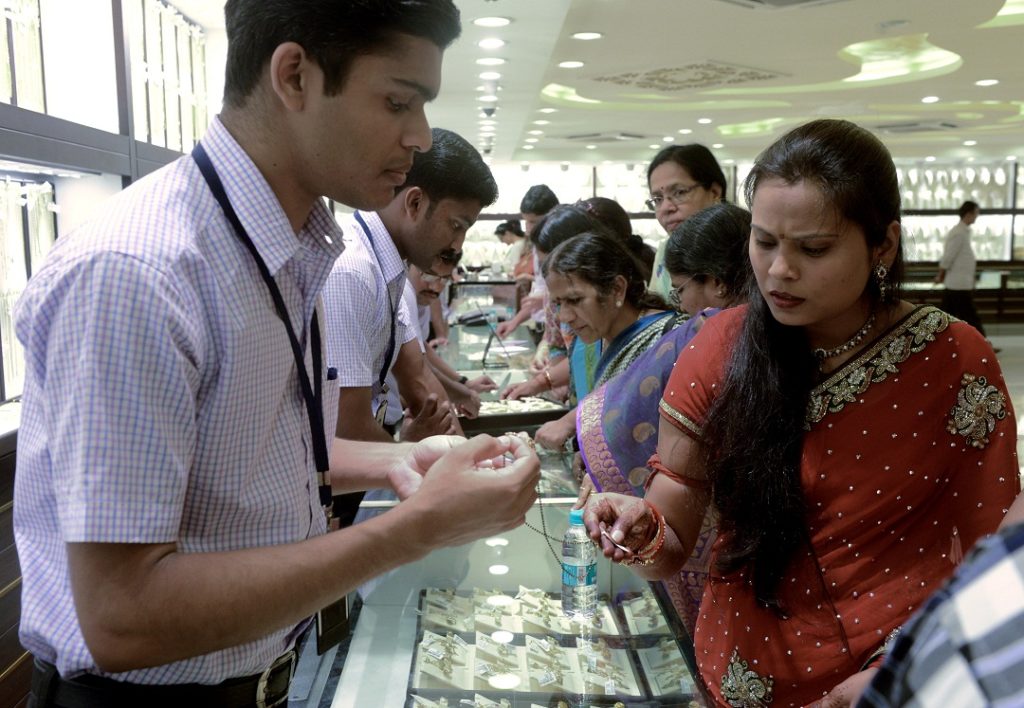 Gold Silver Reports — Gold prices jump Rs 65 on global cues — Gold prices gained further at the domestic bullion market on Friday, tracking a firm trend overseas and sustained demand from jewellery stockists.
However, silver eased on lower industrial demand. Standard gold (99.5 purity) rose by Rs65 to close at Rs 29,415 per 10 grams from Thursday's level of Rs: 29,350.
Pure gold (99.9 purity) also moved up by a similar margin to end at Rs29,565 per 10 grams as compared to Rs 29,500 on Thursday.
Silver (.999 fineness) eased by Rs 15 per kg to Rs43,255 as against Rs 43,270 previously. Globally, gold crept higher as investors opted for the safe haven due to uncertainty over the US and European politics as well as the direction of stock markets.
Spot gold gained 0.2% to $1,241.66 per ounce at early trade. Spot silver dipped 0.4% to $18.01 an ounce. — Neal Bhai Reports
Gold prices jump Rs 65 on global cues | Neal Bhai Reports