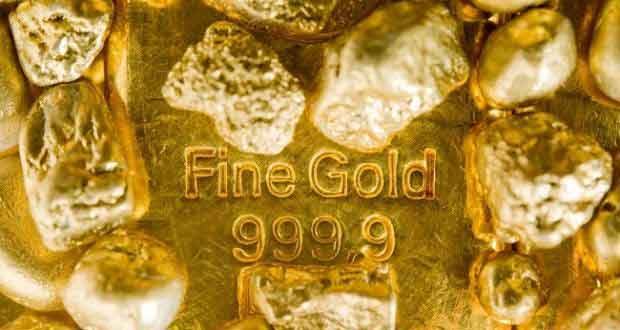 Gold Silver Reports — Gold prices were steady on Tuesday as investors waited for the start of a two-day US Federal Reserve meeting where the central bank is widely expect to raise interest rates.
Signs of an uptick in inflation and continued strength in the US jobs market are expected to convince the Fed to hike rates when the meeting concludes on Wednesday.
"At this moment, an interest rate hike will not be a surprise, so any overreaction (to a hike in rates) is unlikely," said Mark To, head of research at Hong Kong's Wing Fung Financial Group.
"People will look for some clues on whether the interest rate hike cycle will develop more rapidly than expected."
In December, the Fed raised its benchmark rate for just the second time since the financial crisis of 2007-2009 and forecast three rate rises in 2017. Higher rates will likely weigh on gold prices as investors abandon the non-interest bearing metal to seek higher returns in other assets.
Spot gold was mostly unchanged at $1,203.32 per ounce at 11.23am. US gold futures were also steady at $1,202.8. 
Investors are also focusing on Wednesday's Dutch elections. The chance of a eurosceptic party coming to power in the Netherlands is seen as small, but a strong election performance could fuel speculation of a surprise result in French presidential elections in April and May.
The uncertainty around the elections and the impact on the cohesion of the European Union may support gold as investors seek a safe-haven asset.
Gold is likely to trade in the $1,200-$1,250 per ounce range for the coming few weeks, with prices supported by political risks in Europe and also the lack of clarity over the policies of US President Donald Trump, To said. "But on the other hand, there is the counter balance from the interest rate hike," he added.
Spot gold is still targetting $1,193 per ounce, as suggested by its wave pattern and a Fibonacci ratio analysis, according to Reuters technical analyst Wang Tao.
"Leading into Wednesday's FOMC decision, participants will be looking for gold to initially hold $1,200, while below this broad interest around $1,190-$1,195 is expected to restrict further declines," MKS PAMP Group trader Sam Laughlin said.
Meanwhile, holdings of the SPDR Gold Trust, the world's largest gold-backed exchange-traded fund, rose 0.83 percent on Monday. In other precious metals, silver inched up 0.1% to $16.93 per ounce.
Global gold prices steady ahead of US Fed meeting — Neal Bhai Reports