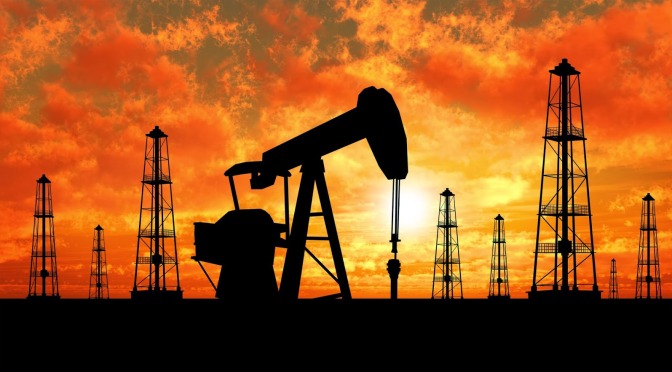 Gold Silver Reports – Crude oil surged after Saudi Arabia cut diplomatic ties with Iran amid escalating tension between the regional powers, buoying energy shares. Japanese equities slid as the yen held near the highest in more than two months, while U.S. equity-index futures advanced.
West Texas Intermediate rose 2.4 percent to $37.84 a barrel and a measure of Asian energy stocks gained the most in a week. Saudi Arabia expelled the Islamic Republic's diplomats from the country after its embassy in Tehran was attacked to protest the Saudis' execution of a prominent Shiite cleric. While the move marks the worst crisis in relations between the nations since the late 1980s, any support to oil prices may benefit commodity-linked equities and currencies battered by WTI's 62 percent two-year plunge. Standard & Poor's 500 futures added 0.2 percent in early trading Monday.
"The Saudi situation is, geopolitically, not good news," said Kengo Suzuki, chief currency strategist at Mizuho Securities Co. in Tokyo. "Still, if oil prices stop falling, that may underpin commodity-related currencies and stocks. So we're watching whether markets will be dominated by a risk-off or risk-on mood."
The Bloomberg Commodity Index slumped 25 percent last year amid an oil supply glut and as Chinese economic growth slowed, pressuring equity markets and corporate profits. A private report on Chinese output is due Monday after the nation's first official economic report of 2016 signaled manufacturing weakened for a fifth month in December, the longest such streak since 2009. A gauge of services rose to the highest level in more than a year, reinforcing the two-speed nature of Asia's biggest economy.
Commodities
WTI's Monday gain extended a 1.2 percent advance on the final trading day of 2015. Saudi Arabia and Iran, respectively OPEC's first- and fifth-ranked producers, are on opposite sides of Middle East conflicts from Syria to Yemen. Oil last week capped the biggest two-year loss on record amid speculation a global glut will be prolonged as U.S. crude stockpiles expanded at a record rate and the Organization of Petroleum Exporting Countries abandoned output limits.
Spot gold gained 0.2 percent to $1,063.52 an ounce as of 9:10 a.m. in Tokyo. The precious metal capped a third straight annual decline in 2015, the longest retreat in 15 years, as the surge in the dollar following the Federal Reserve's monetary-policy tightening compounded the broader collapse in commodity prices.
Stocks
The MSCI Asia Pacific Index dropped 0.3 percent, weighed down by a 0.7 percent decline for Japan's Topix index. The Asian gauge dropped 4.3 percent in 2015 to post its first back-to-back annual losses in a decade, with energy and materials shares leading declines.
Australia's S&P/ASX 200 Index added 0.6 percent as commodity stocks jumped. New Zealand's market is closed for a holiday. Equities in Hong Kong and China are yet to start trading, after the Shanghai Composite Index ended 2015 with a 9.4 percent gain.
"It's going to be a testy start to the week," said Angus Nicholson, a Melbourne-based market strategist at IG Ltd. "The execution raises uncertainty about the oil price with concerns and tensions in the Middle East, and that will be a real driving force. Volumes are still going to be a bit low with people coming back from holidays."
U.S. stocks dropped on the final trading day of 2015, with the S&P 500 losing 0.9 percent to cap a 0.7 percent annual drop. Investors in the world's biggest equity market will return from the New Year holiday to a swath of data this week, including gauges on the manufacturing and services industries, the monthly jobs report and minutes from the Federal Reserve meeting that ended with the first rate increase since 2006.
Indexes of manufacturing are also due from Taiwan, South Korea, Indonesia and Vietnam on Monday, while Thailand reports on producer prices.
Currencies
The yen traded at 120.32 per dollar after touching 120.01 on Dec. 31, the highest since October.
The Bloomberg Dollar Spot Index, which tracks the greenback against its 10 most-traded peers, added 0.1 percent. The gauge climbed 9 percent in 2015, a third straight gain. The yen had a record fourth annual decline, while the euro slumped a second year, as stimulus in Japan and the euro area widened the gap between monetary policy in those regions and the U.S. – Neal Bhai Reports