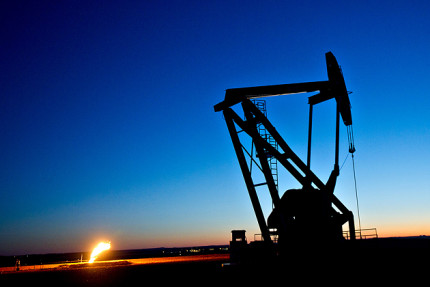 Gold Silver Reports ~ Crude-Crude-Oil prices fell on Friday as investors cashed out big weekly profits after a rally driven by disruptions to crude supplies and Wall Street's gains from U.S. economic data.
Prices turned negative soon after the release of weekly U.S. Crude-Oil rig data by industry firm Baker Hughes that showed a 10th weekly drop in the rig count. The data was positive to Crude-Oil, but traders and investors chose to lock in profits.
"I think a good part of the selling was due to cashing out of winning positions people had established earlier in the week," said David Thompson, executive vice-president at Powerhouse, a commodities-focused broker in Washington.
Brent crude settled down 19 cents at $35.10. It hit a high of $37 earlier, a peak since Jan. 5.
U.S. crude settled down 29 cents at $32.78 a barrel, after gaining almost $1.70 earlier.
For the week, Brent was up more than 6 percent after rising for four days. U.S. crude rose 11 percent on the week, its steepest weekly rise since August.
Crude-Oil was up from the start of the week after data showing a slide in shale crude output and strong gasoline demand in the United States. Also bolstering prices was a meeting scheduled for mid-March by at least four major Crude-Oil producers, including Saudi Arabia, to discuss a production freeze at January's highs.
On Friday, the market initially surged on news that pipeline outages in Iraq and Nigeria will remove more than 800,000 barrels of crude per day from global supply for at least two weeks. The disruptions should offset recent increases to supply from Iran, analysts said.
Crude-Oil was later boosted by the U.S. stockmarket as an upward revision to the country's fourth-quarter economic growth drove Wall Street's key S&P index near 2-month highs. A raft of other U.S. economic data also boosted equity prices, which have moved in tandem with Crude-Oil for weeks.
Some analysts and traders expect crude prices to continue to rise in the near-term, or at least remain volatile.
Hans Van Cleef, senior energy economist in Amsterdam for ABN Amro, said Brent's break above the $36.25 technical resistance indicated "more short covering in the coming days".
Jeffrey Grossman, dealer at New York's BRG Brokerage, expects to see U.S. crude at over $40 by March-end.
Investment bank Jefferies called current prices unsustainable, saying output declines among key non-OPEC producers will likely spark a recovery by second half 2016. – Neal Bhai Reports