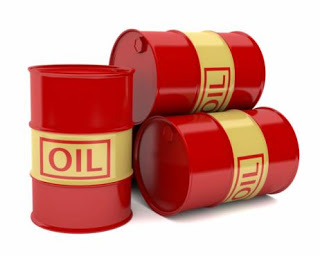 Gold Silver Reports ~ Crash in crude oil prices with a crippling impact on the economies of the Gulfnations would deal a severe blow to remittances to India, Pakistan and other Asian nations with a maximum possibleimpact on states like Kerala and Punjab.
"As meltdown in crude is leading to a price war among the major oil producers and prices breaching 11 year low, major economies in the Gulf~region have been caught off guard and their finances are going to come under a severe pressure.
Besides, fresh investment in the energy sector has come to a halt leaving a negative spin off impact on a host of sectors like construction, tourism, real estate, banking and finance," the paper pointed out.
It said while the RBI data for April – September, 2015-16 shows an uptick in the NRI deposits of $10.1 billion from $6.4 billion in the same period last year,, the trend is bound to get adversely affected in a multi~pronged fashion, going forward. For one, the number of workers, both the blue an d white collar going to the Middle East on fresh recruitment is going to drop drastically while those already working in the region would find the going rather tough.
"Bulk of the Indians in the MiddleEast are spread in Saudi Arabia, UAE, Bahrain, Qatar while those close to the conflict region have returned to relatively peaceful places. With a severe economicpressure in all these oil producing nations, the expatriates mostly in the low income and labour oriented sectors like construction, hotels, restaurants, etc would feel the heat in terms of wage cut, lay offs and the terms of employment deteriorating," the paper said.
According to a recent report, remittances from the Gulf nations for expatriates from all the sourcing countries aggregate to about $100 billion. From the UAE, one of the major sources of remittances, India alone accounted for $12 billion.
Of about 20 million NRIs spread in 110 countries, around 6-7 million are in the Gulf states of whom two million are estimated to be from Kerala.
ASSOCHAM Secretary General Mr D S Rawat said, "while we have benefited from the oil prices crash, the collateral damage would be felt across different sectors. It is a matter of concern and the Centre and the stategovernments should keep a contingency plan ready should a situation of workers' displacement arise. Moreover, the Indian embassies across the Gulfnations should start assessing the situation and suggest remedial measures,".
The chamber said, the maximum impact could be felt in Kerala where almost every other family is dependent on remittances, mostly coming from the Gulfnations. States like Punjab, Uttar Pradesh which also send a sizeable number of workforce there would also be affected.
A lion's share of remittances to India comes from Gulf countries -Qatar, Bahrain, Oman, Saudi Arabia, and Kuwait which sent about $33 -35 billion. ~ Neal Bhai Reports