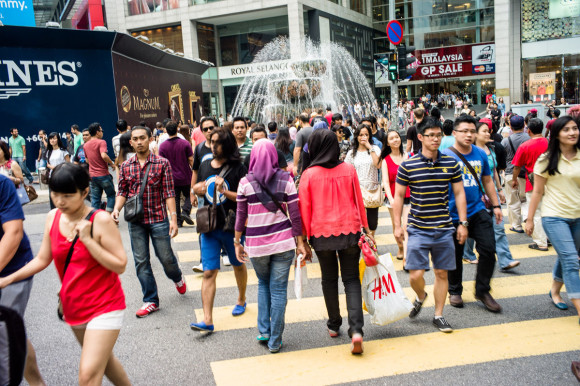 Gold Silver Reports → Soured loans at Chinese commercial banks rose to the highest level since June 2006 as the nation's economic expansion slowed to the weakest pace in a quarter century.
Nonperforming loans jumped 51 percent from a year earlier to 1.27 trillion yuan ($196 billion) by December, data from the China Banking Regulatory Commission showed on Monday. The bad-loan ratio climbed to 1.67 percent from 1.25 percent, while the industry's bad-loan coverage ratio, a measure of its ability to absorb potential losses from soured credit, weakened to 181 percent from more than 200 percent a year earlier. The lenders' core Tier-1 capital ratio improved to 10.91 percent from 10.56 percent, the data show.
Concern over borrowers' ability to service debt has weighed on Chineselenders, with shares of the nation's four largest banks trading at valuations at least 35 percent below a gauge of their emerging-nation peers. China's economy grew last year at its slowest pace since 1990.
The CBRC data comes amid speculation that soured loans could be much larger than indicated by official data. Kyle Bass, a hedge fund manager who successfully bet against mortgages during the subprime crisis, said earlier this month that the Chinese banking system may see losses of more than four times those suffered by U.S. lenders during the last crisis. That claim has been disputed by analysts at ChinaInternational Capital Corp. and Macquarie Securities Ltd.
Should the Chinese banking system lose 10 percent of its assets because of nonperforming loans, the nation's banks will see about $3.5 trillion in their equity vanish, Bass, the founder of Dallas-based Hayman Capital Management, wrote this month in a letter to investors obtained. Larry Hu, a China economist at Macquarie in Hong Kong, said in a research note on Monday that Bass's estimate could be too large as it implied a true bad-loan ratio for China banks at 28 to 30 percent.
Shang Fulin, chairman of the banking regulator, told an internal meeting last month that banks would be forced to restructure, inject new capital or change their senior management if key risk indicators, such as bad-loan coverage and capital adequacy ratios, fall outside "reasonable ranges," according to people familiar with the situation.
The Hong Kong-listed shares of Industrial & Commercial Bank of China Ltd. currently trade at 4.2 times their projected 12-month earnings, the highest valuation among China's four largest lenders by assets. That compares with a multiple of 6.5 times for the MSCI Emerging Markets Banks Index.
Chinese lenders' combined net profit expanded 2.43 percent from 2014 to 1.59 trillion yuan last year, marking the weakest increase since at least 2011 when the banking regulator started releasing the profit numbers, the CBRC data showed. → Neal Bhai Reports