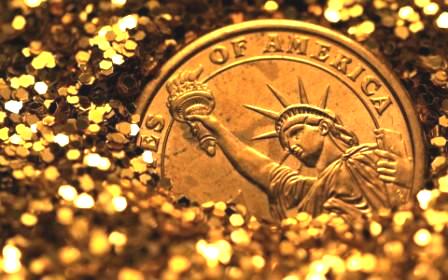 Gold Silver Reports – The head of Randgold Resources Ltd. says the rebound in bullion prices this year could be doing more harm than good for the companies that produce the precious metal.
Gold's 17% rally this year to about $1,240 an ounce has made it the best performing major asset. The gains follow three straight years of annual declines that prompted some miners to trim production to help stem the rout. Many producers are saddled with large debt loads, and while shares have surged in 2016, the gains come after steep losses. Randgold's London shares, down as much as 1.6 percent Tuesday, have surged 54 percent this year.
"The industry could do with a lower gold price for longer because $1,200 doesn't fundamentally change the fabric of our business and the inherent structural damage that's embedded in our business," Randgold Chief Executive Officer Mark Bristow said Monday at an industry conference in Hollywood, Florida. "It just makes people feel good about themselves."
Bristow expects gold will trade between $1,000 and $1,400 for the next five years. If the world economy fall into a recession, it would move higher faster, he said.
But if the metal stayed at the bottom of that range for longer, "the cliff comes quicker" for deeper production cuts because companies would be forced to stop taking unprofitable ore out of the ground, Bristow said. That would ultimately benefit companies by building support for prices. About 5 million ounces needs to be cut from global production to keep prices higher than $1,400 in the long-term, he said.
Significantly reduced production is inevitable because ore grades are falling and because exploration budgets have shriveled, Bristow said. A prolonged price slump will speed up how quickly output declines, he said.
"At $1,200, things will happen slower then at $1,000, but the fundamentals are there," Bristow said during an interview while attending the BMO Capital Markets Global Metals & Mining Conference where more than 1,000 executives, analysts and investors have gathered. "For the first time, we see the majors talking substantial declines in gold prices," he said. "I think there's a realization that's going to happen." – Neal Bhai Reports