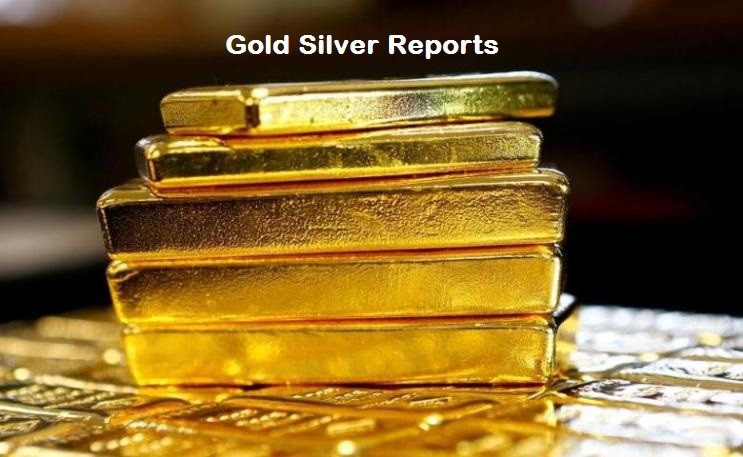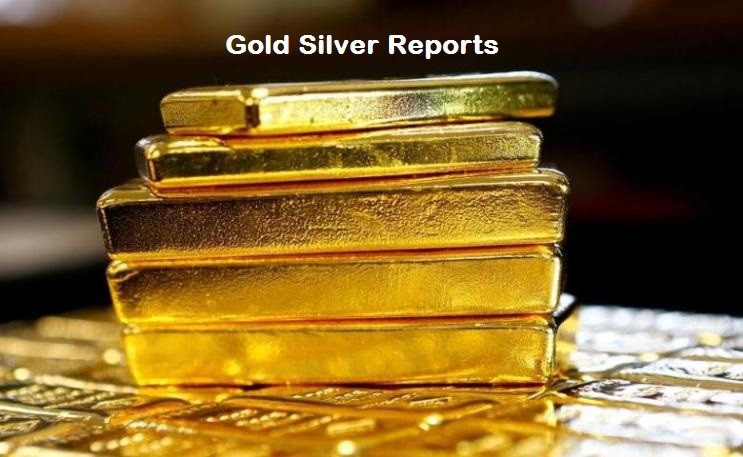 Gold Silver Reports — Fight for World's Biggest Gold Mine Isn't Over —The landmark deal that forced Freeport-McMoRan Inc. to cede controlling interest in the world's biggest gold mine and second-largest copper mine to Indonesia may not be the final outcome as both sides prepare for a politically charged fight over the price of the asset and how it will be run, according to the U.S. company's former chief in Indonesia.
Chappy Hakim, who once led the nation's air force and who remains an adviser to Freeport Indonesia after his resignation as chief executive in February, said the political nature of the negotiations, which have been going on for years, make it unpredictable as to what both sides will finally agree.
"They can go somewhere we don't expect," Hakim said in an interview in Jakarta. "There are a lot of side interests involving politicians. That's why I don't like it. Politicians are like golfers that have a lot of power but no direction."
The bitter confrontation over Grasberg is the nexus of a struggle within the government to gain popular support by wresting greater control over the country's resources while trying not to scare off badly needed investment. Indonesia is one of the most resource-rich countries in the world, but foreign direct investment in its mining sector was negative in the second quarter of 2017, with companies divesting $625 million, the worst exodus since 2012.
After a stand-off lasting years that prompted Freeport to fire workers, suspend production and invoke force majeure over stalled exports of copper, the two sides agreed on Aug. 29 that the government would boost its stake in PT Freeport Indonesia to 51 percent at fair market value and the company would be given a license to operate Grasberg through 2041 — 74 years after it first gained a contract to mine in the area. Energy Ministry spokesman Dadan Kusdiana said by text that the government would honor the agreement "as it has always done."
Yet to be resolved are how the divested shares in the unit will be valued and who will buy in. Freeport and the Indonesian government have already made it clear they have different views on how these crucial points should be addressed. Freeport Indonesia spokesman Riza Pratama said that negotiations with the government were ongoing and the company would not comment at this stage.
"There are a lot of difficult things to negotiate," Hakim said in the dimly lit Qi Lounge bar in Jakarta's Sultan Hotel. "There is no certainty." Dressed as a cowboy, in check shirt and bolo tie, Hakim was waiting to take the stage with his band The Play Set. Hakim resigned from his position at Freeport after the company declared force majeure on shipments of copper concentrate due to new government rules on exports.
Election Fodder  
Those issues may continue to make the mine a political punching bag for President Joko "Jokowi" Widodo and opposition parties in the run-up to elections in 2019. While the vote is two years away, candidates must be finalized next year and the Freeport deal may give Jokowi a bulwark against opponents that will seek to exploit a rising tide of nationalism in the region. Coordinating Minister of Maritime Affairs Luhut Pandjaitan said on Sept. 13 that an independent panel would decide the value, excluding reserves, and the divestment would be concluded in 2019.   
"This breakthrough will certainly inoculate President Widodo against potential criticism in the run up to 2019 that he had been excessively solicitous to foreign resource companies," said Matthew Busch, a research fellow at the Lowy Institute in Australia with expertise in Southeast Asia's energy and infrastructure sectors.
Hakim, who remains a consultant to Freeport, described the nationalist sentiment surrounding the Grasberg negotiations as "hyperbolic" and said it will get worse. "It's not about whether it's fair on not fair. It is about public opinion and a lot of politicians and businessmen will use it," he said. "In Indonesia, if you talk about nationalism, they will follow." He said he does not speak for the company.
Widodo has been trying to fire up an economy growing at about 5 percent but well short of the 7 percent he vowed to achieve when he came into office three years ago. The government, struggling for revenue to fund an ambitious infrastructure agenda and promises of spreading wealth among Indonesia's 260 million people, is forecasting only a slight pick-up in growth next year of 5.4 percent.
"The flipside of any potential domestic gain for President Widodo is that he often speaks passionately about the importance of improving the investment climate and ensuring foreign investment – including from multinational oil and gas and mining companies – is welcomed in Indonesia," said Busch. "The ultimate impact on other investment will hinge on the questions of pricing and how management of the mine is constituted in the future."
In January, Freeport Chief Executive Officer Richard Adkerson rejected the notion that he would simply hand over a controlling stake in a what is a low-cost and highly profitable asset. Adkerson said in August that it will invest as much as $20 billion through 2031 to further develop the mine, including the construction of a smelter.
Freeport shares have fallen more than 8 percent since Aug. 29, when Adkerson was in Jakarta to detail progress in the talks. Copper is up about 17 percent this year to $6,468 a metric ton, and reached the highest since 2014 this month.
"There is still no final agreement," said Christopher LaFemina, an analyst with Jefferies LLC in New York. "At the end of the day, the price and structure of the majority stake sale is the biggest hurdle and everything else revolves around that. The perception that because they're selling a majority stake means they lost is only correct if they're selling a majority stake at a bad price under a bad deal."— Neal Bhai Reports
Fight for World's Biggest Gold Mine Isn't Over | Neal Bhai Reports | Gold Silver Reports