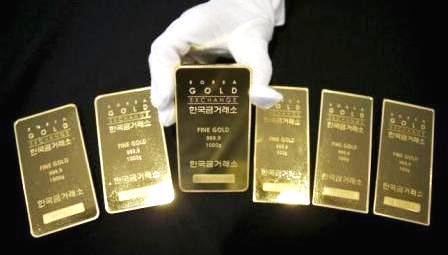 Gold Silver Reports — Lundin Gold Inc. is forging ahead with its gold project in Ecuador, one of the world's largest undeveloped deposits, a signal the industry is moving back into expansion mode as the metal continues to rally.
The Vancouver-based miner is planning to raise $820 million to $940 million in two phases to finance the Fruta del Norte project, Chief Executive Officer Ron Hochstein said in an interview in Toronto. Hochstein was in the city to meet with potential investors about the first phase of funding, which he said is expected to raise $120 million to $140 million to lay the groundwork for the project.
"Discussions have been going on with commercial banks, credit institutions, etc. now for several months and we're encouraged by the feedback," Hochstein said by phone in a separate interview. The second round of financing is expected to raise $700 million to $800 million to be used mainly for construction, he said.
Lundin Gold is moving ahead with its project as gold futures rally 18 percent in New York in 2016, rebounding from a five-year low late last year. Fruta del Norte, known as FDN, would become the first big gold mine in Ecuador.
Possible Financing
The company will start to negotiate the second phase of financing after Ecuador's presidential election, Hochstein said. Funding for the second phase will likely come from a combination of borrowing as well as "potentially a streaming transaction and equity," he said.
The company expects to fund FDN's construction with 60 percent debt and 40 percent equity, he said. At this point, the company won't consider taking on a partner. "We believe that in our discussions with the financing community that this is something we could do on our own," Hochstein said.
On Monday, Lundin Gold announced the results of a feasibility study into FDN, which determined the project in southeast Ecuador will require $669 million in capital costs, net of taxes, and $263 million for sustaining capital. The initial mine life is estimated at 13 years, Lundin Gold said in a statement.
1st Gold
The company said it expects the mine to produce on average 340,000 ounces of gold annually at an all-in-sustaining cost of $623 an ounce, placing it in the lowest cash cost quartile globally. Mineral reserves are estimated at 4.82 million ounces of gold and 6.34 million ounces of silver. Lundin Gold plans to begin construction in mid-2017, with the first gold produced in the first quarter of 2020 and the first year of full production in 2021.
Lundin Gold's Ecuadorean asset is its only project, consisting of 33 mining concessions on 75,000 hectares of land. FDN is comprised of three of those concessions. According to Hochstein, FDN is a "company builder" in the same way Nevada's Carlin Trench was integral to the success of the world's biggest producer, Barrick Gold Corp. "It's one of the largest, highest grade deposits in the world, undeveloped," he said of the Ecuador project.
The first phase of financing will pay for work to further optimize the mine plan as well as some additional drilling, site capture and engineering work, Hochstein said. Lundin Gold is exploring several options for that phase, with the primary goal of minimizing dilution, including equity, bridge loans, bonds, convertible bonds, or a mix of all of these.
'Big Dollars'
"That funding is really to allow us to de-risk, move the project forward, get through the election, which should then allow us to raise the big dollars in financing at a lower cost of capital," he said.
The previous owner of FDN, Kinross Gold Corp., halted development in 2013 amid falling gold prices and a government plan to increase taxes.
In 2014, it sold the asset to Fortress Minerals Corp., a company controlled by Sweden's Lundin family, for $240 million. Fortress was renamed Lundin Gold at the request of Ecuador's government, Hochstein said, which believed attaching the Lundin family name would reinforce its commitment to the project and the country.
Lundin Gold shares rose 2.3 percent to close at C$6.24 in Toronto, giving it a market value of C$631.9 million ($493 million).
Ecuadorean President Rafael Correa has been trying to make the country more attractive to miners as it seeks to diversify its economy away from oil. The election creates uncertainty in the minds of investors, which can increase borrowing costs, although Lundin Gold believes the current environment will remain stable regardless of the election outcome, Hochstein said. — Neal Bhai Reports