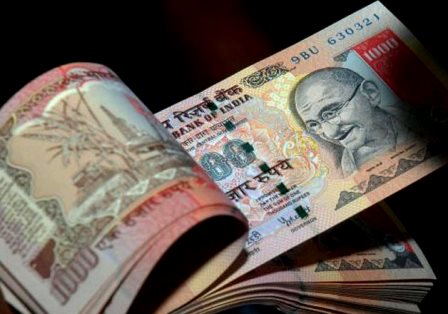 Gold Silver Reports — A 25 basis points cut in the policy interest rates by the Reserve Bank of India (RBI) is almost given, but the real impact of falling lending cost can be felt only if the central bank goes in for a bold reduction of at least 50 bps, an overwhelming majority of CEOs polled in an ASSOCHAM survey pointed out.
♠ As many as 82 per cent of the 110 CEOs across different sectors surveyed by ASSOCHAM said that rate cut in the tranches of 25 bps would be taken as another 'baby step' and would not create impact adequate enough to trigger a big positive business sentiment.
♠ "The RBI has all the building blocks in place to go in for re-aligning the Repo rate to 6.25 per cent on April 5 when it reviews the credit policy," said ASSOCHAM.
♠ The retail inflation at 5.18 per cent is well below the RBI target while the government has delivered in terms of financial discipline.
♠ For the financial year 2015-16, the macro picture looks much positive with the Finance Ministry containing fiscal deficit at 3.9 per cent of GDP and targeting it at 3.5 per cent of GDP during 2016-17. Besides, it has also taken a bold decision to lower interest rates on the small savings and the Employees Provident Fund (EPF) contributions so that the banks can operate on a level playing field.
♠ Though the RBI had slashed the benchmark rate by 125 bps last year, the transmission by the banks was much lower. As many as 68 per cent of the CEOs in the ASSOCHAM survey said that banks could have done more by way of rate transmission.
♠ With introduction of the new Marginal Cost of Funds based lending rate (MCLR), the transmission of rate is being effected at least to the extent of 10 basis points.
♠ "While the high cost of borrowing will continue to be a big drain on balance sheets of highly leveraged corporates, there would be an impact on creating fresh consumer demand that will lead to new investment after a lag," highlighted the chamber's survey.
♠ Taking note of a smart improvement in the growth of core sector industries in February 2016, things seem to be looking up in the overall industrial performance.
♠ With expcteations of normal Monsoon rains, the revival in agricultural production will bring about a further uptick in the economic environment. Over and above the Repo rate, the industry leaders want the RBI to infuse more liquidity by way of easing the Cash Reserve Ratio, which again leads to easing of the lending rates. The CRR cut should at least be by 50 bps.
♠ In the policy review, the banking regulator is also expected to come out with further measures to deal with the pressing problem of non-performing assets (NPAs) which are not the entirely doing of the promoters, but mostly because of adverse economic environment. — Neal Bhai Reports