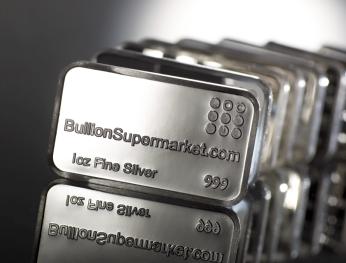 Gold Silver Reports — Silver is poised to enter a bull market after prices jumped to a 10-month high and as investors pile into precious metals, with top forecasters' staying positive on gold.
Silver advanced as much as 3.5 % to the highest level since June and traded up 3 % at $16.7065 an ounce by 7:36 a.m. in New York. A close at that level would mark the start of a bull market.
Investors have been pouring cash into silver, known as the devil's metal because of its often wild price swings. Assets in exchange-traded funds are approaching a record and last month total holdings increased 5.3 %, the biggest jump since 2010.
Trading volume for silver in New York was almost triple the average for the time of day. The gains were amplified by big orders that triggered automated short-covering, according to Afshin Nabavi, head of trading and physical sales at MKS (Switzerland) SA.
Financial markets also advanced around the world, with European stocks reaching a three-month high and crude oil recovering to $40 a barrel after a sell-off on Monday.
Gold rose 0.9 % to $1,243.26 an ounce. The gold-silver ratio, which measures the price of one divided by the other, fell to the lowest level this year.
"We've seen some good fund buying that triggered stops through the recent highs in silver, which eventually spilt over into gold as the move gained momentum," said David Govett, head of precious metals at broker Marex Spectron Group in London. "Will silver continue to outperform gold? If stock markets stay firm or move up then yes, if they slump, then no."
Gold Bulls
Capital Economics Ltd. and Cantor Fitzgerald LP are bullish on gold as real interest rates will probably stay low even if the Federal Reserve raises borrowing costs in response to higher inflation. Bullion may surge to $1,350 an ounce by the year-end, according to Simona Gambarini, an economist at Capital Economics in London. The metal will continue to climb, though at a slower pace, according to Rob Chang at Cantor Fitzgerald in Toronto.
China started a daily price fixing on Tuesday in an attempt to establish a regional benchmark and bolster its influence in the global market. The Shanghai Gold Exchange set the price at 256.92 yuan a gram ($1,233.85 an ounce) at the 10:30 a.m. session after members of the exchange submitted buy and sell orders for metal of 99.99 % purity.
In ETFs and other precious metals:
Holdings in exchange-traded funds backed by gold were little changed at 1,765.31 metric tons on Monday.
Platinum rose 1.7 % to $994.28 an ounce.
Palladium advanced 1.8 % to $575.71 an ounce.