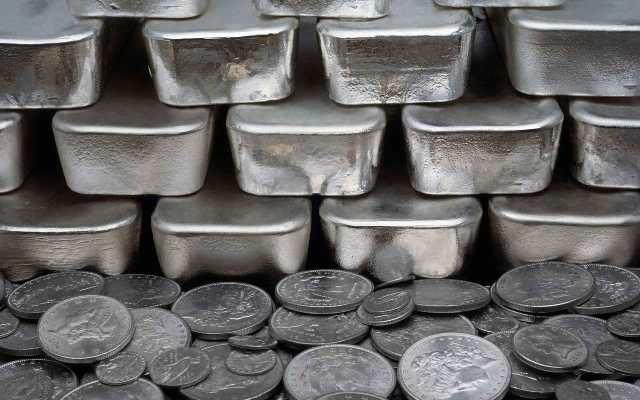 Gold Silver Reports — Technically silver market is under short covering as market has witnessed drop in open interest by -7.94% to settled at 11633 while prices up 592 rupees.
Now MCX Silver is getting support at 41710 and below same could see a test of 41370 level, And resistance is now likely to be seen at 42300, a move above could see prices testing 42524.
Silver on MCX settled up 1.43% at 42122 as growing doubts about U.S. President Donald Trump's pro-growth economic agenda prompted investors to dump risky assets and rush to safe havens. Trump suffered a major reversal when Republican leaders pulled legislation to overhaul the U.S. healthcare system.
The blow unnerved financial markets, heightening worries about the chances of enacting tax reforms and big spending packages. Dallas Federal Reserve Bank President Robert Kaplan said that he will support further interest rate hikes if the U.S. economy continues to make progress towards its goals of full employment and 2-percent inflation.
Investors viewed the Trump administration's failure to push through the healthcare bill as a sign he may also face further setbacks delivering on other policy pledges, including corporate tax cuts, regulatory reform and infrastructure spending.
The dollar slid to a near five-month low against a basket of currencies after President Donald Trump's failure to push through a healthcare reform bill prompted investors to question the extent to which he can deliver on growth policies that have been priced in since his election.
Investors viewed the Trump administration's failure to push through a healthcare overhaul as a sign he may also face further setbacks delivering on other policy pledges including corporate tax cuts, regulatory reform and infrastructure spending. — Neal Bhai Reports
Silver MCX Under Short Covering; Support Zone at 41710 | Gold Silver Reports