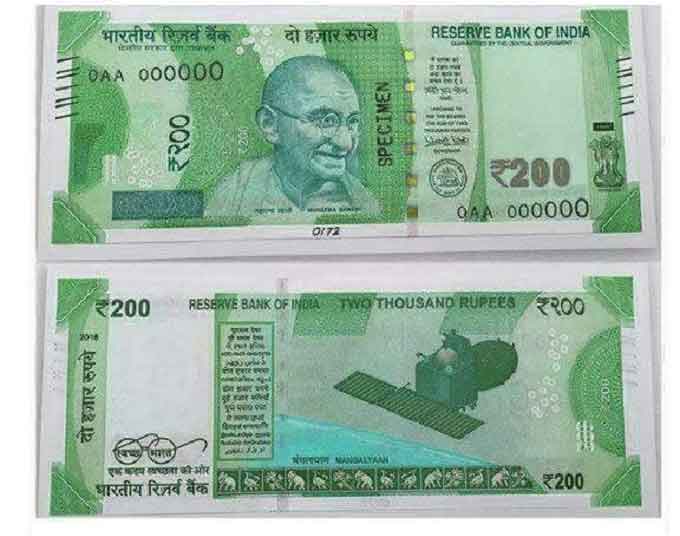 Gold Silver Reports — The board of the Reserve Bank of India (RBI) has cleared a proposal to introduce banknotes of Rs200 denomination, two people aware of the development said.
The decision was taken at the RBI board meeting in March, these people said. They didn't want to be identified as they aren't authorized to speak to the media.
The process of printing the new Rs200 notes is likely to begin after June, once the government officially approves this new denomination, said one of the two people cited earlier.
An RBI spokesperson declined to comment.
The move to introduce lower denomination notes comes against the backdrop of the government's move to rework the currency mix.
On 8 November, it announced the withdrawal of Rs500 and Rs1,000 currency notes, amounting to around 86% of currency in circulation of Rs17.9 trillion.
Since then, RBI has replaced these with the new Rs2,000 and redesigned Rs500 bank notes. As on 24 March, currency in circulation was Rs13.12 trillion, still around 27% off pre-demonetization levels. The government is encouraging digital payments and may not increase currency in circulation to the pre-demonetization level.
On 13 March, RBI lifted all cash withdrawal caps. ATM operators, however, say that there is a paucity of lower denomination banknotes.
So far, the central bank has not revealed how many of the old currency notes it has got back from the public. The window for Indians who were out of the country between 8 November and 30 December ended on Friday.
The RBI board has 14 members. Apart from governor Urjit Patel and four deputy governors, the board also has economic affairs secretary Shaktikanta Das and financial services secretary Anjuly Chib Duggal. — Neal Bhai Reports
RBI Clears Proposal to Introduce Rs200 Notes | Gold Silver Reports