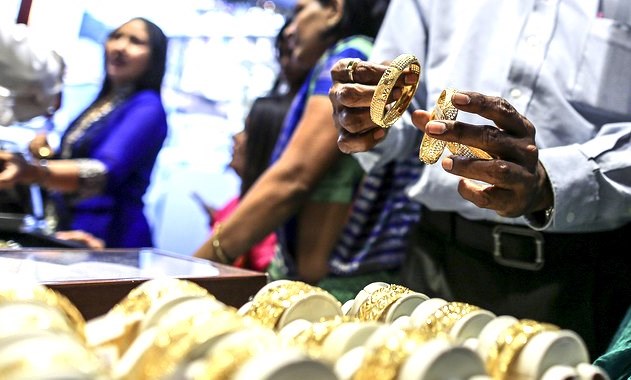 Gold Silver Reports ~ Jewelers in India, the world's 2nd-biggest gold consumer, ended a strike to protest against a new tax announced in the budget after the government assured them the charges won't lead to harassment by authorities.
♥ The strike, which started March 2, ended after the government agreed not to "trouble the industry" over the excise levy, Ketan Shroff, spokesman at Mumbai-based India Bullion and Jewellers Association Ltd., said in a text message. Finance Minister Arun Jaitley announced in his Feb. 29 budget an excise levy of 1 percent on ornaments produced and sold in India.
♥ The jewelers, who lost about $150 million a day during the strike, say they expect customers to return in "big numbers." A similar shutdown in 2012, when jewelers closed for three weeks, was successful in getting the previous government to drop plans for an excise duty.
♥ "Shops will be opening after being closed for more than two weeks and we will see a rush of consumers for one week," said Bachhraj Bamalwa, director at the All India Gems & Jewellery Trade Federation. "The government has formed a committee to look into our problems and it will come out with a report in 60 days. Until then they have assured us that excise department officials will not trouble jewelers over the collection of the duty."
♥ The excise department has pledged to ensure problem-free documentation for jewelers filing excise registration and directed its officials not to visit jewelers' premises for post-registration verification, the central Board of Excise and Customs, said in a newspaper advertisement. ♥  ~  Neal Bhai Reports