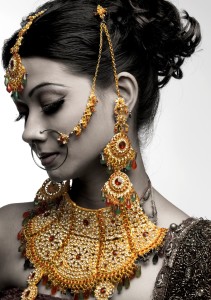 Gold Silver Reports ~ Gold climbed more than 1 percent to its highest in 8 months on Thursday after Federal Reserve Chair Janet-Yellen stressed that U.S. interest rates would rise gradually.
The Fed is unlikely to reverse its plan to raise interest rates further this year, but tighter credit markets, volatile financial markets, and uncertainty over Chinese economic growth have raised risks to the U.S. economy, Yellen told U.S. lawmakers on Wednesday.
*A slowing of rate hikes could help bullion, keeping down the opportunity cost to hold it.
*Spot gold Zoom to $1,213 an ounce, its highest since May 22, before paring gains to trade up 0.9 percent at $1,208.27 by 0059 GMT.
*U.S. gold rose to $1,215.30, a near-nine-month peak.
*"Yellen made it clear that while the Fed still expects to continue on its gradual tightening path, policy was not on a pre-set course and would respond appropriately to developments," ANZ analysts said in a note, adding that gold prices will likely get some support from the dovish Fed outlook.
*Bullion was also supported by safe-haven demand. Asian shares sputtered on Thursday as Yellen's tone of guarded optimism led to an indecisive finish for Wall Street.
*Her comments also hurt the dollar, which fell to its lowest since October against a basket of major currencies. ~ Neal Bhai Reports