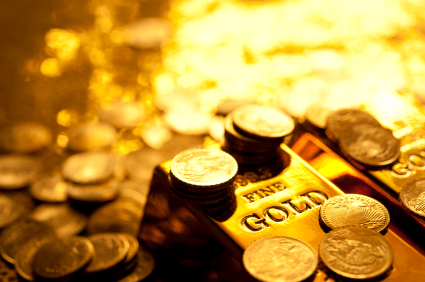 Gold Silver Reports – Gold rebounded from a three-week low after the European Central Bank said it may add stimulus as needed once it has a clearer picture of the Brexit vote's economic impact.
"If warranted to achieve its objective, the Governing Council will act by using all instruments available within its mandate," ECB President Mario Draghi told reporters in Frankfurt on Thursday.
U.S. Federal Reserve Chair Janet Yellen cited Brexit "consequences" as among the factors that went into the decision to keep interest rates unchanged at a policy meeting in June. This is the first public acknowledgment from Draghi that Brexit is a bearish factor, said James Cordier, the founder of Optionsellers.com in Tampa, Florida.
"We have continued easy money, no signs of any interest rate rises," Cordier said in a telephone interview. "Today's ECB announcement confirms that the United States will be in the same dovish camp."
Gold futures for August delivery rose 0.7 percent to $1,329 an ounce at 12:04 p.m. on the Comex in New York. Prices earlier touched $1,310.70, the lowest for a most-active contract since June 28. – Neal Bhai Reports