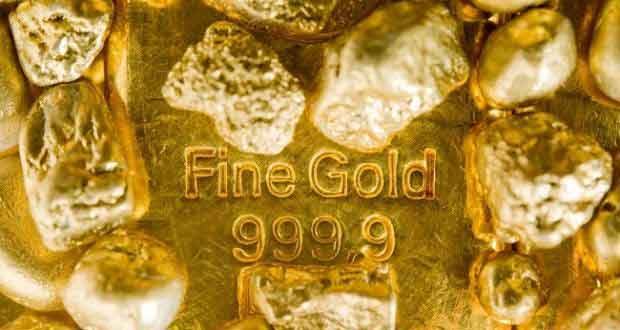 Gold Silver Reports — Gold Down on Fed Rate Hike Expectations — Gold hit a more than four-week low on Tuesday as the dollar strengthened and expectations for a U.S. interest rate hike this month weighed, though moves were muted ahead of key U.S. data this week.
The precious metal has fallen in five out of the last six sessions as expectations for the Federal Reserve to push ahead with a U.S. rate increase this month ramped up.
Spot gold was down 0.7 percent at $1,216.95 an ounce at 1445 GMT, having earlier touched its lowest since Feb. 3 at $1,216.19 an ounce. U.S. gold futures for April delivery were down $8.00 an ounce at $1,217.50.  
"The technical rejection at the 200-day moving average last week, combined with the rapid build up in spec longs that week, has left gold vulnerable," Saxo Bank's head of commodity strategy Ole Hansen said.
"There is no appetite for buying for gold ahead of a FOMC rate hike."
The metal slipped last week after comments from U.S. Federal Reserve Chair Janet Yellen that the Fed was poised to lift benchmark U.S. rates were seen as cementing plans for an increase at the Fed's March 14-15 meeting. [FED/DIARY]
Gold is highly sensitive to rising U.S. interest rates, as these increase the opportunity cost of holding non-yielding bullion, while boosting the dollar in which it is priced.
Holdings of the world's largest gold ETF, New York-listed SPDR Gold Shares, fell another 3.8 tonnes on Monday, adding to the previous session's 4.7-tonne decline. [GOL/ETF]
The dollar rose and U.S. Treasury yields clung to their modest gains this afternoon after data showed the U.S. trade deficit grew in January to its widest monthly level in nearly five years. [FRX/]
Investors are now awaiting non-farm payrolls data for February on Friday, seen as a key barometer of the U.S. economy.
China's gold reserves were unchanged for a fourth month in February, the country's central bank said on Tuesday, the longest stretch for which it has not added to its holdings since it started updating the data monthly in mid 2015.
Silver was down 1.7 percent at $17.48 an ounce.
"Silver ETFs saw outflows of a good 73 tons yesterday – their most pronounced daily outflow in nearly two months," Commerzbank said in a note. "Almost 94 tons of silver have been withdrawn within the last three days of trading."
Platinum was down 1.6 percent at $959.50, after earlier hitting $957, its lowest since Jan. 20. Palladium was 0.5 percent lower at $764.72. — Neal Bhai Reports
Gold Down on Fed Rate Hike Expectations | Neal Bhai Reports