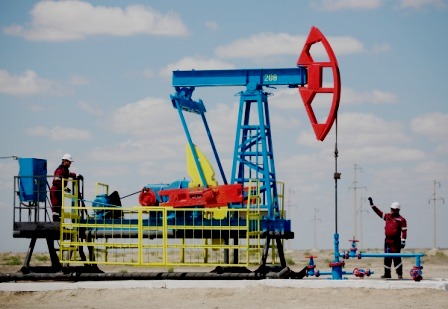 Gold Silver Reports ~ Global oil demand growth is likely to ease back considerably to 1.2 mb/d in 2016 due to notable slowdowns in Europe, China and the United States, according to the newly released IEA Oil Market Report (OMR) for February.
The demand growth had peaked at a five-year high of 1.6 million barrels per day (mb/d) in 2015. The following are the highlights from the report:
Global oil supply dropped 0.2 mb/d to 96.5 mb/d in January, as higher OPEC output only partly offset lower non-OPEC production. Non-OPEC supplies slipped 0.5 mb/d from a month earlier to stand close to levels of a year ago. For 2016 as a whole, non-OPEC output is expected to decline by 0.6 mb/d, to 57.1 mb/d.
OPEC crude oil output rose by 280 000 barrels per day in January to 32.63 mb/d as Saudi Arabia, Iraq and a sanctions-free Iran all turned up the taps. Supplies from the group during January stood nearly 1.7 mb/d higher year-on-year.
OECD commercial stocks built counterseasonally by 7.6 mb in December to stand at 3 012 mb at month end, 350 mb above average. Refined products covered 32.3 days of forward demand, 0.1 day above the level at end-November. Preliminary information indicates that inventories have continued building into January.
Global refinery runs fell by 1.3 mb/d in January to 79.8 mb/d, as the onset of seasonal maintenance in the United States and weakening refinery margins curbed runs. Global throughputs nevertheless stood more than 1.7 mb/d above a year earlier, with gains particularly strong in the United States and the Middle East. ~ Neal Bhai Reports