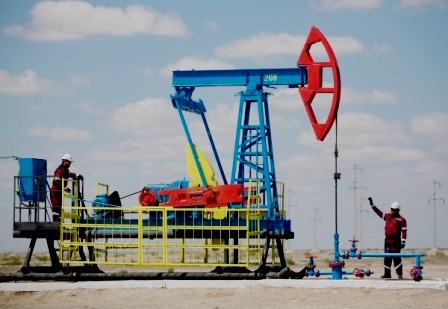 Gold Silver Reports:- Outlook The Crude oil market could face many uncertainties heading into 2016, including the pace and volume at which Iranian oil re-enters the market, oil consumption growth, and the responsiveness of non-OPEC production to low oil prices.
"A mix of supply glut, poor demand and changing oil dynamics could keep oil prices under pressure in first quarter of 2016, as countries across the Middle East, Africa and Russia are all pumping oil at record capacity."
Today, the world is running out of storage space as global stockpiles have crossed 3.2 billion barrels. An unwinding of stored oil could be the next big price dampener.
However, EIA has forecasted crude oil production to decrease through the third quarter of 2016, before growth resumes in late 2016. Also, with the U.S turning out to be the world's largest oil producer, possibility of lifting ban on exports of U.S. petroleum products could be the next big story. On the technical parameters, cyclical downtrend is likely to continue with oil prices expected to test new lows in coming months, with major base seen near Rs.1900/barrel ($29/barrel at NYMEX).
Religare's premise is that the supply will eventually squeeze and demand would gradually edge higher, which will restore the demand-supply balance and the level of Rs 1900/bbl may act as a turning point and present buying opportunities from a long term perspective. On its way up, prices may again witness supply pressure around Rs.3650/barrel ($57/barrel at NYMEX). – Neal Bhai Reports