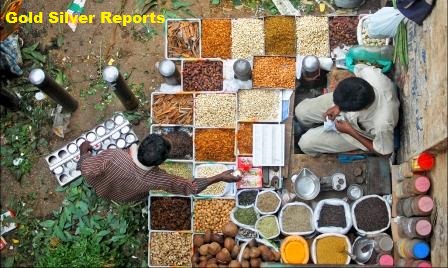 Gold Silver Reports – India is moving ahead with the reforms in online agri markets with the aid of technology. The Narendra Modi government is planning to launch new software to enable E-connectivity of Agricultural markets in the country.
Radha Mohan Singh, Union Minister of Agriculture, said the new software could break the virtual and connectivity barriers of Agricultural Markets and will benefit the farmers in getting fair prices.
The minister added that Karnataka was able to bring 50- Agricultural Markets on one platform for the benefit of farmers. "12 states including Telangana have sent proposals regarding this and the centre will sanction Rs. 30 lakhs to each Agricultural market", he added.
India developed the National e-platform for helping the farmers by eliminating middlemen in agri trade. The e-market will cover 250 Agri mandis by September 2016 and by March 2018 total 585 mandis will have the system to ensure the farmers' access of for their produce across the markets. ~ Neal Bhai Reports