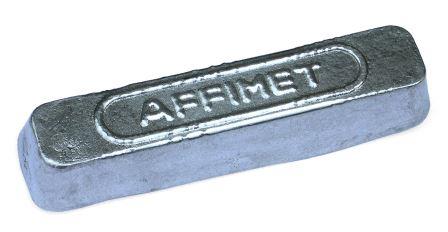 Gold Silver Reports — Aluminium on MCX settled up 0.79% at 108.65 as prices hit its highest level in nearly six weeks as the dollar dipped and investors bought more risky assets ahead of a Federal Reserve meeting.
Prices were swept higher, also getting a boost as some speculators closed out bearish positions. LME data showed one entity held 40-50 percent of short-term aluminium futures. The Fed kept interest rates unchanged on Wednesday and said slower economic growth would crimp the pace of monetary policy tightening in future years.
While the U.S. central bank signalled it still planned to raise rates twice in 2016, six of its 17 policymakers projected just one increase this year. US wholesale prices got a boost from more expensive energy and a sharp rebound in volatile trade margins, but without those effects, inflation pressure seemed quite tame. Producer prices rose 0.4% in May, to beat a 0.3% hike expected by the markets, on top of a 0.2% gain in April, fresh figures from the Department of Labor showed.
Reports that China, the top consumer of copper and other base metals, is looking to add to its metal stockpiles in a bid to support prices, also lifted market sentiment. 3-month LME aluminium closed 1 percent higher at $1,626 a tonne, the strongest since May 5, building on gains of 0.6 percent on Tuesday.
Aluminium MCX Trading Zone
Technically market is under fresh buying as market has witnessed gain in open interest by 12.12% to settled at 3784 while prices up 0.85 rupee, now Aluminium is getting support at 107.7 and below same could see a test of 105 level, and resistance is now likely to be seen at 109.3, a move above could see prices testing 110. — Neal Bhai Reports