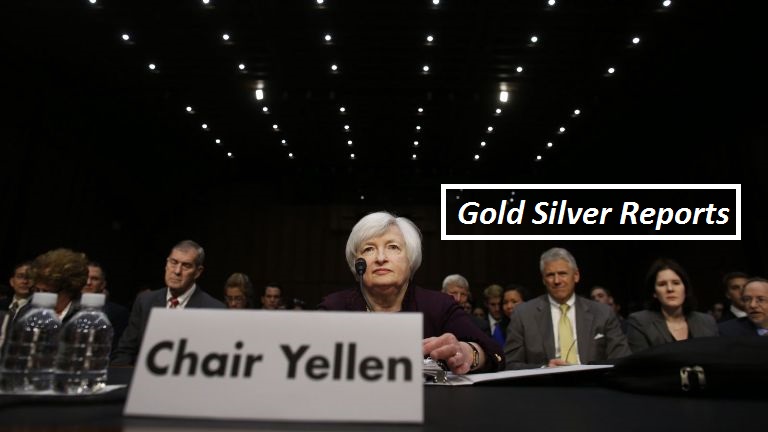 Gold Silver Reports – Trump Favours Powell for Fed Announcement This Week – President Donald Trump stoked the sense of drama surrounding his choice for the next Fed chairman as he tweeted out a video teasing an announcement he said would come this week.
The president is leaning toward appointing Federal Reserve Governor Jerome Powell to be the next chairman of the Fed, according to three people familiar with the matter.
"People are anxiously awaiting my decision as to who the next head of the Fed will be," Trump said in short Instagram video he sent to his 41 million Twitter followers. "It will be a person who hopefully will do a fantastic job. And I have somebody very specific in mind."
"You'll be very impressed," Trump promised, setting up a cliffhanger for an announcement that is typically a dry event mainly followed by financial markets and economists.
Trump's backing of Powell isn't yet final, the people cautioned, and Trump could change his mind at any time. Yet his preference for Powell dims current Fed Chair Janet Yellen's chances for a second term at the helm of the world's leading central bank. 
Read More: The Fed Evans Say Fundamental are Strong
Yellen's first term ends in February, and Trump has been working from a shortlist of five candidates developed by his advisers that includes the current chair and Powell. Other candidates he's considering are Stanford University economist John Taylor, former Fed governor Kevin Warsh and National Economic Council Director Gary Cohn.
Neither the president nor Press Secretary Sarah Huckabee Sanders would say whom he favours for the appointment.
The Bloomberg Dollar Spot Index dipped to session lows on news that Powell had emerged as the frontrunner, and yields on 10-year Treasury debt fell as much as four basis points to 2.42%. The US stock market's benchmark S&P 500 Index extended gains.
A nomination for Powell is seen by investors as signalling continuity for monetary policy. Speculation he will ultimately be Trump's pick drove them to buy US stocks and bonds.
Trump's advisers have been steering him toward choosing either Powell or Taylor for the job, according to several people familiar with the deliberations. All of the people who discussed the matter did so on condition of anonymity. Powell is favoured by Treasury Secretary Steven Mnuchin, and Taylor by Vice President Mike Pence, people familiar with the matter have said. – Neal Bhai Reports