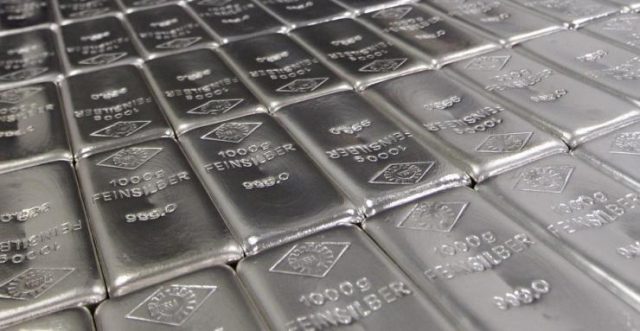 Gold Silver Reports – Technically Silver MCX market is under fresh selling as market has witnessed gain in open interest by 5.98% to settled at 21289 while prices down 179 rupees.
Silver MCX is getting support key 37170 and below same could see a test of 36980 level, And resistance key is now likely to be seen at 37844, a move above could see prices testing 38084.
Silver MCX settled down -0.48% at 37444 as dollar strength continued after uncertainty over a possible US government shutdown eased, reducing investor demand for metal.
Labor productivity in the U.S. saw a notable increase in the third quarter, according to a revised report released by the Labor Department. The report said labor productivity jumped by 3.0 percent in the third quarter, unchanged from the preliminary estimate.
The spike in productivity, a measure of output per hour, came as output shot up by 4.1 percent compared to a 1.1 percent increase in hours worked. Prices struggled to hold onto gains as fears over a possible government shutdown eased amid reports that the GOP leadership in the House and Senate want to pass a bill that would extend the government shutdown deadline to Dec. 22 from Dec. 8.
Read More: Gold Silver Reports and Tips December 6, 2017
Expectations for Congress to pass a funding bill stoked sentiment on the greenback as it remained close to session highs, pressuring prices to give up early session gains. Also weighing on the metal was ongoing expectations that the U.S. Federal Reserve will raise interest rates for third time this year at the conclusion of its next meeting on Dec.13.
The European Commission proposed ideas for deeper euro zone integration in an effort to help unite the broader European Union, as eurosceptic sentiment grows across the EU and Britain prepares to leave the EU in 2019. – Neal Bhai Reports