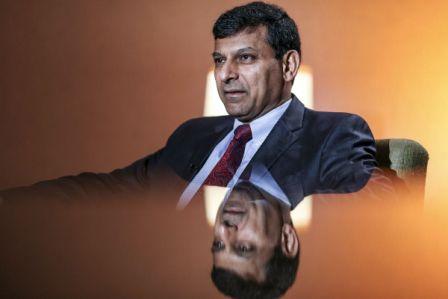 Gold Silver Reports — RBI kept its policy interest rate unchanged at a five-year low of 6.50 percent on Tuesday, while cautiously signalling it could cut later this year if monsoon rains, and other factors, dampen upward pressure on food prices.
The central bank said recent stronger-than-expected inflationary pressures from food and commodity prices brought "considerable uncertainty," but added a strong monsoon season, "astute" food management by the government and companies' increasing supply capacity could offset those risks.
"Given the uncertainties, the Reserve Bank will stay on hold, but the stance of monetary policy remains accommodative," RBI Governor Raghuram Rajan said in a statement.
"The Reserve Bank will monitor macroeconomic and financial developments for any further scope for policy actions."
The tone of the statement was more cautious than at the last policy review in early April, with the RBI adding that it saw "an upward bias" to its previous projections of consumer inflation trending towards its 5 percent target by March 2017.
All but one of the 44 economists polled by Neal Bhai last week had predicted the RBI would keep rates on hold after easing them by 150 basis points since January 2015, including a 25 bps reduction in April.
Expectations the RBI would keep rates on hold had risen after annual consumer price inflation accelerated to a stronger-than-expected 5.39 percent in April on account of higher food prices.
The Reuters poll showed economists expect Rajan could cut rates again between July and September so long as rains are as good as forecast, keeping food prices in check.
The broader NSE Nifty index rose 0.3 percent, while the rupee strengthened to 66.86 per dollar from Monday's close at 66.96. The benchmark 10-year bond yield rose 1 basis point to 7.48 percent from its previous close.
Besides the policy issues, investors are keenly waiting to hear whether the government will offer Rajan an extension as his three-year term is due to expire in September.  — Neal Bhai Reports