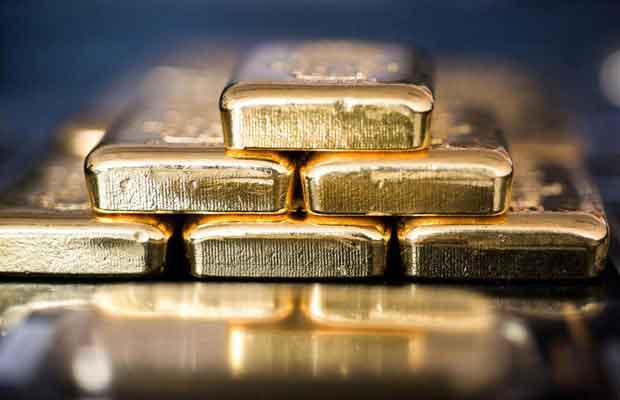 Gold Silver Reports — The price of gold turned downward on Tuesday as the dollar came off its lows and financial markets awaited U.S. President Donald Trump's speech to Congress later this evening regarding his policies on tax reforms and government spending.
Spot gold XAU= was down 0.1 percent at $1,250.93 an ounce by 3:10 p.m. EST (2010 GMT), below the previous session's 3-1/2-month high of $1,263.80. It was on track to finish February up around 3.3 percent, marking its second straight monthly rise. 
U.S. gold futures GCcv1 settled 0.4 percent lower at $1,253.90 an ounce .
The dollar index .DXY, in which gold is priced, was flat after falling 0.3 percent. Major stock markets dipped while U.S. Treasury yields came off their session lows. [MKTS/GLOB]
Investors are shifting their attention to Trump's policy speech to a joint session of Congress at 9 p.m. EST (0200 GMT Wednesday), when he is expected to provide clues on his tax-cutting plans.
"The dollar did change a little bit. There was maybe a bit of book squaring ahead of Mr. Trump's speech," said Bill O'Neill, co-founder of LOGIC Advisors.
"Every market today seemed to be focusing on this and is cautious as a result of that."
The president had already said on Monday that he would propose a budget that would increase spending on defence while seeking savings elsewhere.
"There is elevated uncertainty ahead of the (Trump) speech. It's clear that there is a lot of doubt expressed about how much Trump's policies are going to be pro-growth and pro-inflation," ETF Securities analyst Nitesh Shah said.  
INTL FCStone analyst Edward Meir said in a note that any price movement following Trump's speech was likely to be short-lived because "many of the proposals need to translated into actual legislation and also need congressional approval."
"Gold is currently stuck in a rather strong bullish trend as characterized by shallow retracements followed by quick trend resumption," said Fawad Razaqzada, technical analyst for Forex.com.
"Thus, Monday's retreat from the 200-day moving average, while noticeable, could prove to be another ploy to get the bears trapped before it continues higher," he added.
Spot silver XAG= rose 0.4 percent to $18.33 an ounce, in sight of the 3-1/2-week high of $18.48 set in the previous session.
Platinum XPT= shed 0.2 percent at $1,025.80 after scaling a fresh five-month high on Monday at $1,044.10. Palladium XPD= fell 1.5 percent to $768.97.  — Neal Bhai Reports
financial markets awaited U.S. President Donald Trumps speech — Neal Bhai Reports