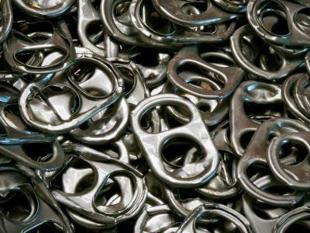 Gold Silver Reports ~ Aluminium settled up 0.38% at 104.45 as a weaker dollar sparked investor demand for the industrial metal and drove bearish traders out of the market.
Financial speculators in metal such as hedge funds have been strongly bearish on the market since early November, amid signs of weakening economic growth around the world. Some of the market's gains in recent days likely have been fueled by traders closing out short positions that profit from falling prices as the market has rallied against them.
Support also seen after China unveiled newrules on Thursday that would let foreign institutional investors buy more stocks and bonds, and make it easier for them to move money out of the country. While on Thursday, the U.S. Census Bureau said factory orders nationwide declined at a rate higher than expected in Dec, falling for the fourth time in the last five months. On a seasonally adjusted basis, U.S. factory orders fell by 2.9% last month, slightly below market forecasts for a 2.8% reading. The soft data exacerbates widespread concerns related to the slowing of manufacturing activity in U.S. factories.
The downbeat data will likely temper market's optimism heading into Friday's U.S. jobs report for the month of January. The Labor Department's Bureau of Labor Statistics is expected to report that nonfarm~payrolls increased by 188,000 in January, falling sharply from December's robust gain of 292,000. It would mark the first month that the figure dipped under 200,000 since September. The unemployment rate, meanwhile, is expected to remain unchanged at 5.0%. Technically now Aluminium is getting support at 104.60 and below same could see a test of 102.9 level, and resistance is now likely to be seen at 104.60, a move above could see prices testing 105.6.
Trading Tips:
#Aluminium trading range 104.6-105.6.
#Aluminium prices ended with gains as the dollar index slumped to a three-month low sparking demand for metals.
#Aluminium LME stocks cancelled warrants climbed 12,100 tonnes to 891,025 tonnes.
#Chinese metal~traders are likely to take longer than usual Lunar New Year holidays this year, betting that spot demand for metals will stay weak.