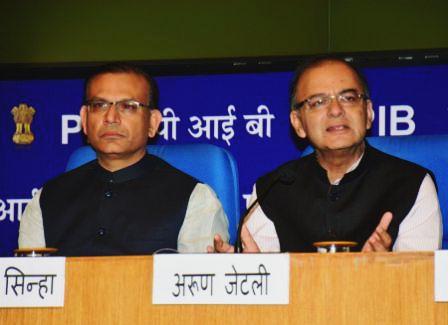 Gold Silver Reports → Finance minister Arun Jaitley will present the Union Budget for 2016-17 on February 29, minister of state for finance Jayant Sinha said on Thursday.
This would be Arun Jaitley's 2nd full-year Budget.
The finance minister had been holding pre-Budget consultations with different stakeholders such as industry, trade unions, and economists since January 4.
The customary pre-Budget consultations are considered important as it helps government in formulating policies.
Government has also invited suggestions from the public for 2016-17 Budget in its bid to make the exercise more broad.
Government has already begun budgetary exercise with department of expenditure holding meetings with officials of other ministries and departments.
The meetings were aimed at firming up Budget estimates for 2016-17 for plan and non-Plan expenses.
Jaitley in his 2nd budget, third if the interim presentation of 2014 is counted, is likely to focus on steps to accelerate economic growth that seems to have stagnated in 7-7.5 per cent range amid global slowdown.
The finance minister's budget team comprises minister of state for finance Jayant Sinha, chief economic adviser Arvind Subramanian and NITI Aayog vice-chairman Arvind Panagariya. → Neal Bhai Reports2016-17 Union Budget Presented on 29 February 2016