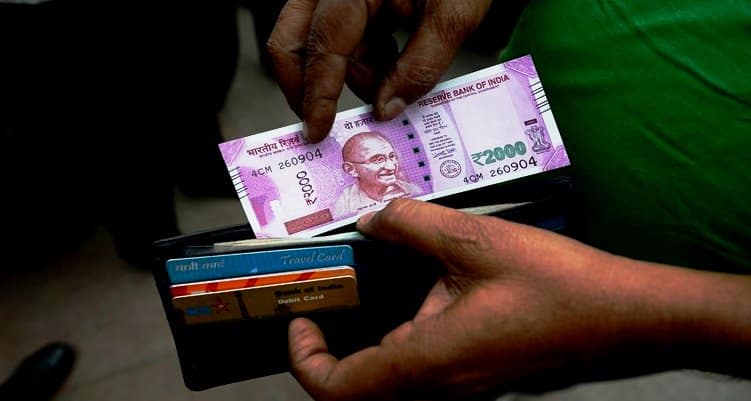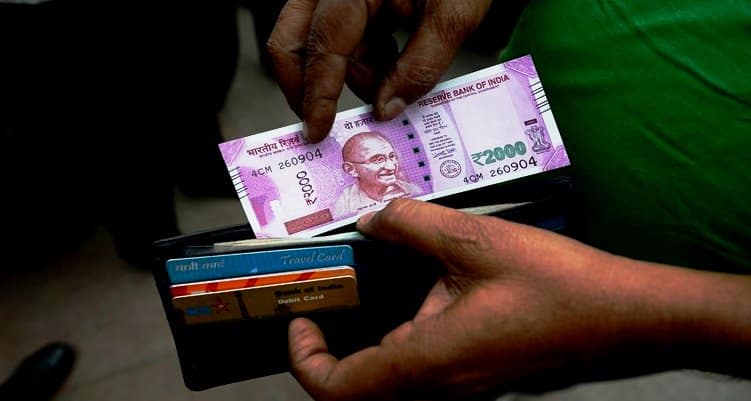 Gold Silver Reports — The Indian Rupee is trading on a steady note today as the strength in local equities kept the overall undertone supported for the local currency.
Key benchmark indices trimmed gains in early afternoon trade. At 12:25 IST, the barometer index, the S&P BSE Sensex, was up 28.40 points or 0.1% at 29,450.79. The Nifty 50 index was up 7.10 points or 0.08% at 9,143.50. Positive Asian stocks boosted sentiment on the domestic bourses. The USD/INR pair is quoting almost unchanged around 64.65 mark.    
Key benchmark indices edged higher in early trade on positive Asian stocks. Thereafter, indices continued to trade with positive bias till mid-morning trade. The BSE Mid-Cap index was up 0.28%. The BSE Small-Cap index was up 0.67%. Both these indices outperformed the Sensex.
Meanwhile, the US dollar index is hovering around 99.60 levels. Supportive economic cues and corporate results boosted US stocks on Thursday. The tech-heavy Nasdaq reached a new record closing high, while the Dow bounced well off its two-month closing low. Pointing to continued economic growth this year, the Conference Board released a report on Thursday showing a bigger than expected increase by its index of leading US economic indicators in the month of March. The Conference Board said its leading economic index rose by 0.4% in March after climbing by a revised 0.5% in February.
Results from the Federal Reserve Bank of Philadelphias manufacturing outlook survey suggest that regional manufacturing activity continued to expand in April, but the pace of growth slowed by more than anticipated. The Philly Fed said its index for current manufacturing activity in the region fell to 22.0 in April from 32.8 in March, although a positive reading indicates continued growth. — Neal Bhai Reports
Indian Rupee: Maintains Steady Undertone | Gold Silver Reports