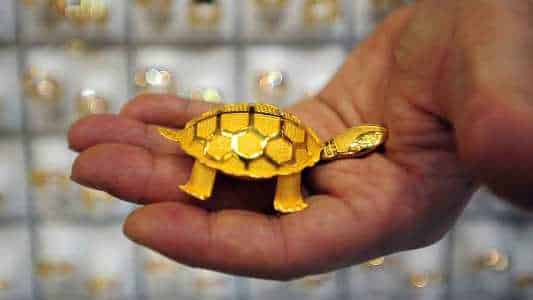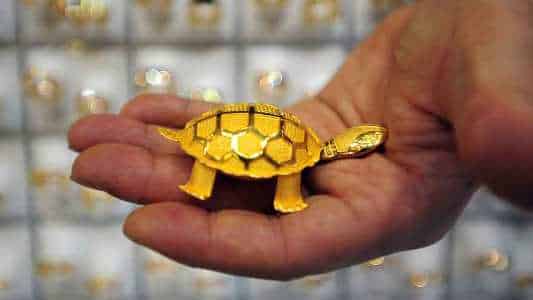 Gold Silver Reports — Technically Gold market is under long liquidation as market has witnessed drop in open interest by 8.93% to settled at 3091 while prices down 145 rupees.
Now MCX Gold is getting support at 28570 and below same could see a test of 28462 level, and resistance is now likely to be seen at 28780, a move above could see prices testing 28954. 
Gold on MCX settled down -0.5% at 28703 weighed by a rise in the dollar, which continued to recover from multi-month lows, after the release of upbeat economic data. The U.S. National Association of Realtors said it's pending home sales increased by 5.5% last month, which was far above economists' forecast of a 2.4% increase.
Dollar denominated assets such as gold are sensitive to moves in the dollar, as a strengthening greenback, tends to lessen demand for the yellow metal, as it makes it more expensive for foreign buyers. Meanwhile, British Prime Minister Theresa May triggered Article 50 on Wednesday, the legal process by which Britain will leave the EU.
Article 50 gives the leaving country two years to negotiate an exit deal and once it's triggered, it can't be stopped except by unanimous consent of all member states. Elsewhere, investors mulled over comments from Federal Reserve officials, as Fed member Charles Evans said Wednesday, he has confidence that two total rate increases in 2017 seems "very safe".
Federal Reserve Bank of Boston President Eric Rosengren took a somewhat bullish outlook on possible rate hikes, after he said the U.S. central bank should be prepared to raise interest rates a total of four times in 2017 to prevent the U.S. economy from overheating. Holdings of SPDR Gold Trust, the world's largest gold-backed exchange-traded fund which is considered a gauge of investment demand, reported an outflow of 1.8 tonnes on Tuesday. — Neal Bhai Reports
MCX Gold Support Level at 28570 | Gold Silver Reports