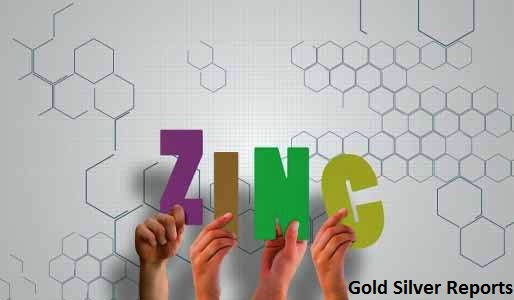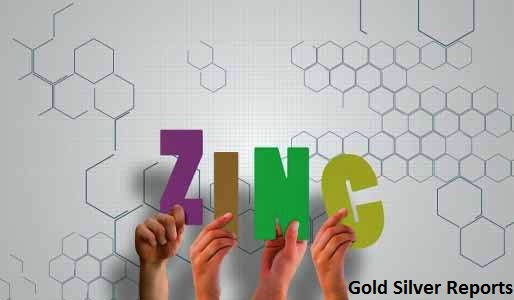 Gold Silver Reports — Technically Zinc market is under fresh buying as market has witnessed gain in open interest by 32.44% to settled at 4532 while prices up 5.35 rupees.
ZINC MCX TIPS :-
MCX Zinc is getting support Key at 164 and below same could see a test of 162 level, Resistance and Target Key is now likely to be seen at 173, a move above could see prices testing 176.    
Zinc prices surged more than 3 percent tracking gains in LME prices amid stock draws. Premiums for zinc in China jumped by $10 to $155 a tonne, the highest in nearly three years, as the gap between local and global prices turned favourable for imports.
China is likely to step up imports of refined zinc from this month, industry sources said, as dwindling global supplies of concentrate hit local output of the metal. LME data showed 'on-warrant' or available zinc stocks fell to 170,200 tonnes, their lowest since October 2008.
Zinc stocks in warehouses monitored by the Shanghai Futures Exchange fell 9.5 percent from last Friday to 91,749 tonnes. Refined zinc output began to slide in March on a yearly basis. China's refined zinc output will fall 240,000 tonnes this year due to environmental protection and raw material tightness reasons.
New capacities will contribute some 60,000 tonnes of output. When combined with release of capacities coming online in 2014-2015 and increased output planned by a few zinc smelters, China's refined zinc production may decrease 80,000 tonnes in 2017 from 2016.
The National Bureau of Statistics (NBS) data show China's zinc production fell 5.6% year-on-year to 474,000 tonnes in April. China's zinc production during the first four months of 2017 totaled 1.958 million tonnes, up 0.7% year-on-year. — Neal Bhai Reports
Zinc MCX Start Fresh Buying Support Key 162 | Gold Silver Reports