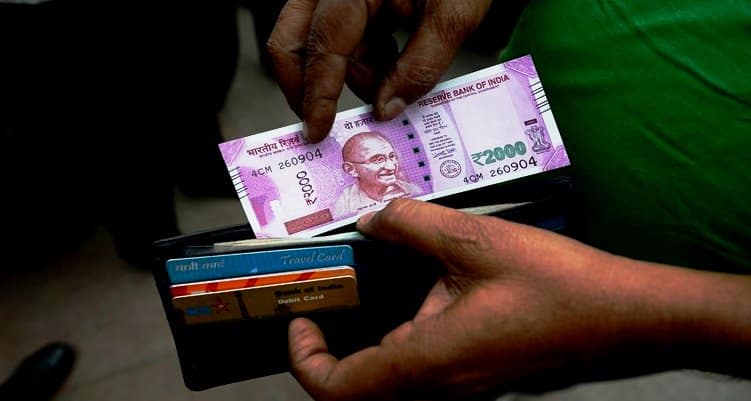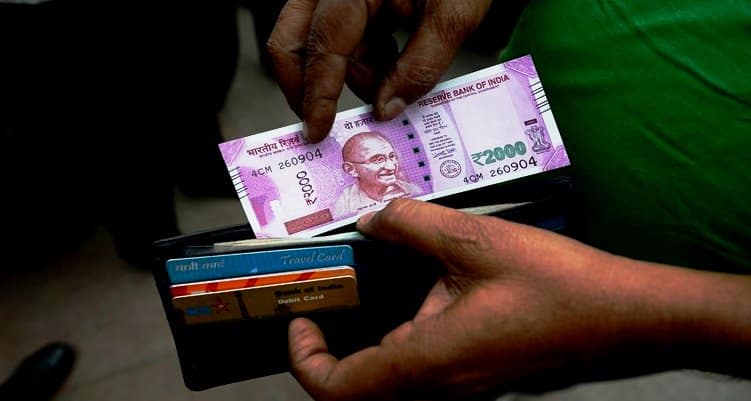 Gold Silver Reports — The Indian rupee weakened in early trades against the dollar on Monday, 24 July 2017 due to fresh dollar demand from importers. However, the US dollar sliding against other currencies overseas and a higher opening in domestic equities limited the rupees fall.
The domestic currency opened at Rs 64.43 against the dollar and climbed to a high of 64.40 before easing back to a low of 64.4550 so far during the day. In the spot currency market, the Indian unit was last seen trading at 64.4525. The rupee had closed at 64.32 per dollar on Friday.
Domestic benchmark indices nudged higher in early trade. At 9:16 IST, the barometer index, the S&P BSE Sensex, rose 54.56 points or 0.17% at 32,083.45. The Nifty 50 index was up 15.50 points or 0.16% at 9,930.75. Overseas, Asian stocks witnessed a mixed trend. The Nikkei Flash Japan Manufacturing Purchasing Managers Index, or PMI, dropped to an eight-month low of 52.2 in July from 52.4 in June. A reading above 50 signals an improvement, while one below 50 points to a contraction in activity.
US equities fell on Friday, 21 July 2017, as General Electric led industrial stocks edged lower. Meanwhile, the US Federal Reserve will announce its interest rate decision on Wednesday, 26 July 2017. The Federal Reserve had raised the target range for its federal funds rate by 25 basis points to 1% to 1.25% during its June 2017 meeting.
Meanwhile, the dollar struggled near a 13-month low against a basket of major currencies on Monday as U.S. political woes dampened hopes for quick passage of President Donald Trumps stimulus and tax reform agendas. The Trump administration, already dogged by investigations into alleged Russian meddling in the U.S. election, took a fresh hit on Friday after White House spokesman Sean Spicer resigned, highlighting an upheaval within the presidents inner circle. The dollar index against a group of six currencies was little changed at 93.854 (DXY), after touching 93.847, its lowest since June 2016.  — Neal Bhai Reports
Weakens Due To Fresh Dollar Demand | Neal Bhai Reports — Gold Silver Reports