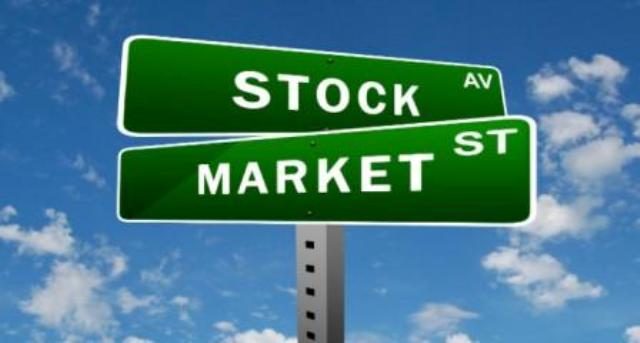 Gold Silver Reports – U.S. Stocks Decline With Dollar as Treasuries Rise – U.S. stocks edged lower after the best rally in two months, while Treasuries advanced as investors assessed the prospects for corporate tax cuts. The dollar dropped as the euro and yen gained.
The S&P 500 Index dipped after bouncing back Thursday from a bout of selling that saw the Cboe Volatility Index spike to the highest since August. The greenback remained linked to political developments in Washington, where the Senate girded for negotiations on its version of tax reform and news swirled around Special Counsel Robert Mueller's investigation into Russian election tampering.
In Europe, equities headed for a second weekly decline, while the euro rose for the first time in three days after European Central Bank President Mario Draghi said he was optimistic about wage growth in the region. Japanese shares ended fractionally higher as the yen jumped to the strongest in four weeks. Equities in Hong Kong and Australia rose, while Chinese stocks traded in Shanghai fell.
It has been tumultuous week in the U.S. as shares saw the biggest gain and the largest drop in two months after touching records a week earlier. Investors are trying to gauge whether benchmarks will continue a march to all-time highs on strong earnings and faster growth spurred by corporate tax cuts or if they will be pulled down amid lofty valuations, nearly the flattest yield curve in a decade and a selloff in junk bonds.
Elsewhere, bitcoin hit another record high just days after a plunge of as much as 29 percent, though it later reversed its gains. Commodities bounced after the recent selloff. West Texas crude jumped to around $56 a barrel as Saudi Arabia moved to dispel doubts over Russia's readiness to extend output curbs.
Read More: Global Gold Prices inch Down as US Rate Hike Looms
These are the main moves in markets:
The S&P 500 Index fell 0.2 percent as 9:35 a.m. New York time.
The Stoxx Europe 600 Index decreased 0.3 percent.
Japan's Nikkei 225 Stock Average climbed 0.2 percent to the highest in a week.
The MSCI Emerging Market Index increased 0.8 percent to the highest in more than a week.
The Bloomberg Dollar Spot Index dipped 0.2 percent to the lowest in more than three weeks.
The euro gained 0.3 percent to $1.1799.
The British pound fell 0.1 percent to $1.3178.
The Japanese yen climbed 0.4 percent to 112.62 per dollar, the strongest in more than four weeks.
Bonds
The yield on 10-year Treasuries fell three basis points to 2.35 percent.
Germany's 10-year yield dipped less than one basis point to 0.37 percent, the lowest in more than a week.
Britain's 10-year yield gained one basis point to 1.318 percent.
West Texas Intermediate crude advanced 1.7 percent to $56.06 a barrel.
Gold gained 0.4 percent to $1,283.24 an ounce, the highest in more than a week.
Copper dipped 0.3 percent to $3.06 a pound, the lowest in more than five weeks.