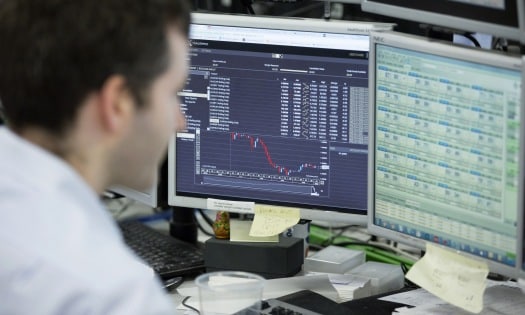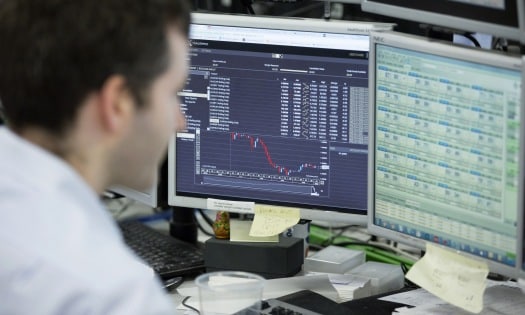 Gold Silver Reports ✅- Stocks Bounce, Treasuries Rise on Korea Tensions – Stocks vacillated Friday before ending little changed and Treasuries gained with gold, as investors reached for safe haven assets after North Korea ratcheted up its threats against the U.S.
The S&P 500 Index, churning in one of the tightest ranges in its history, rose slightly, continuing an eight-day stretch without a move of more than 0.3 percent. The Dow Jones Industrial Average drifted downward, while the Nasdaq Composite Index posted a marginal gain.
The dollar fell after North Korea's leader promised retaliation. The pound weakened following U.K. Prime Minister Theresa May's speech on Brexit. The euro gained on strong economic data before Germany votes Sunday. Crude maintained its rally above $50 a barrel as OPEC members gathered in Vienna.  
Central bank policy vied with continued geopolitical tension for investor attention this week. The latter won out Friday after North Korea's foreign minister suggested the country could test a hydrogen bomb, sparking haven demand. The dollar slid, erasing a rally sparked by the Federal Reserve's signal that it intends to wind down its balance sheet and raise interest rates.
Meanwhile, purchasing managers indexes from German and French manufacturers and a composite euro-zone private-sector activity gauge provided support for European policy makers as they consider scaling back stimulus. Germany goes to the polls on Sunday, with Chancellor Angela Merkel expected to secure a fourth term, although she may not win an outright majority.
Read More: Fed to Shrink Assets Next Month, Boost Rates by Year End
What to watch out as the week comes to an end:
The U.K. will pay into the EU until 2020, Prime Minister Theresa May said in a speech in Florence.
Angela Merkel is poised to win a fourth term as German Chancellor on Sunday, but may not get an overall majority with her existing partners.
OPEC met in Vienna amid mixed signals on whether they'll consider deeper or longer cuts.
New Zealand heads to the polls on Saturday.
Here are the main moves in markets:
Stocks
The S&P 500 closed up less than 0.1 percent, finishing the week with a 0.1 percent gain.
The Stoxx Europe 600 Index advanced 0.1 percent to the highest in two months.
The U.K.'s FTSE 100 Index increased 0.6 percent.
The MSCI All-Country World Index rose 0.1 percent.
Currencies
The euro gained less than 0.1 percent to $1.1944.
The British pound declined 0.4 percent to $1.3524.
The Japanese yen advanced 0.4 percent to 112.09 per dollar, the first gain in more than a week.
Bonds
The yield on 10-year Treasuries fell two basis points to 2.261 percent, the first retreat in more than a week.
Germany's 10-year yield slid less than one basis point to 0.445 percent.
Britain's 10-year yield declined one basis point to 1.355 percent.
Commodities
West Texas Intermediate crude rose 0.2 percent to $50.63 a barrel.
Gold increased 0.5 percent to $1,297.17 an ounce.
Copper added 0.4 percent to $2.9265 a pound.
Asia
Japan's Topix index fell 0.3 percent at the close in Tokyo and South Korea's Kospi index slid 0.7 percent. Australia's S&P/ASX 200 Index added 0.5 percent.
Hong Kong's Hang Seng Index lost 0.8 percent and the Shanghai Composite Index dropped 0.2 percent.
Taiwan's Taiex index fell 1.2 percent, the biggest slide in Asia.
The MSCI Asia Pacific Index declined 0.2 percent.
Stocks Bounce, Treasuries Rise on Korea Tensions | Neal Bhai Reports | Gold Silver Reports