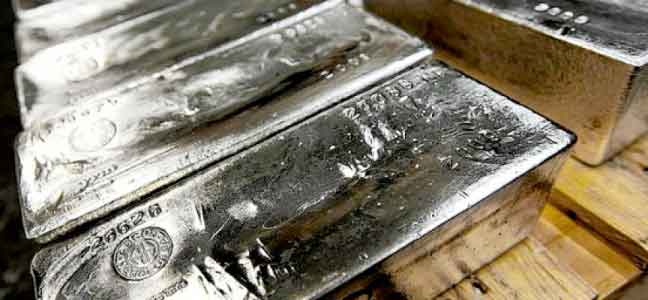 Gold Silver Reports – Silver MCX Support Key 39720 October 10, 2017 – Technically Silver market is under short covering as market has witnessed drop in open interest by 5.66% to settled at 14950 while prices up 344 rupees.
Silver MCX is getting support key 39720 and below same could see a test of 39518 levels and resistance  key is now likely to be seen at 40233, a move above could see prices testing 40444.  
Silver on MCX settled up 0.87% at 39940 supported by a dip in the dollar as an uptick in geopolitical uncertainty increased demand for safe-haven but growing expectations that the Federal Reserve will hikes rates for the third time this year capped gains.
Prices made a strong start to the week amid renewed geopolitical uncertainty as President Donald Trump's tweets over the weekend, sparked fears that the president is leaning toward military action against North Korea. President Trump said the United States has been "unsuccessfully dealing" with North Korea for 25 years, insisting that "only one thing will work" to curb the isolated nation's efforts to further develop nuclear weapons.
Read More: Gold MCX Support Key 29620 October 10, 2017
U.S. employment fell in September for the first time in seven years, data showed, due to impacts from Hurricanes Harvey and Irma. Chalking up employment losses last month to the temporary hit of a severe hurricane season, and reiterating expectations that inflation will firm, Federal Reserve policymakers signalled they continue to see gradual U.S. interest-rate hikes ahead.
Recent data showing traders continued to abandon their bullish bets on the precious metal last week supports Streible's bearish outlook on the precious metal. Net bullish bets on gold fell to 203.9, according to a report from the Commodity Futures Trading Commission (CFTC). – Neal Bhai Reports
Silver MCX Support Key 39720 October 10, 2017 | Neal Bhai Reports | Gold Silver Reports