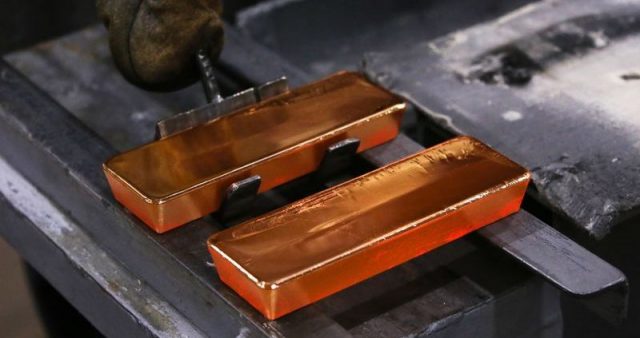 Gold Silver Reports – Nothing to See Here as Gold Held in Tightest Range in Four Years – The biggest news in the gold market is there's no news.
The precious metal has fluctuated in a range of just 3.3 percent for more than a month. That's the least over any comparable period since February 2013. It's hugging its 100-day average, trading either side of the measure in 14 of the past 16 sessions, while volatility over the past 28 days is near the lowest in seven years.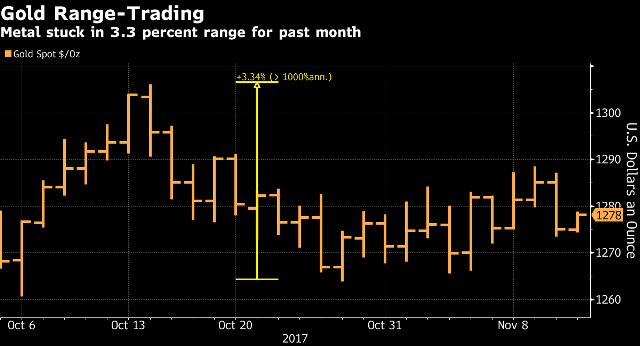 Though prices are still headed for the biggest annual jump since 2010 after gains in seven of the first eight months this year, investors have gotten used to the predictably unpredictable presidency of Donald Trump and expectations for a further U.S. rate increase this year. Even recent weakness in stock prices hasn't tempted investors back to the safety of gold.
Read More: Mysterious 4 Million Ounces of Gold Trades Trigger Price Plunge
"It really is very quiet to say the least," said David Govett, head of precious metals trading at Marex Spectron Group Ltd. in London. "We're stuck between $1,260 and $1,300 and have been for a month now and I really don't see that changing without something dramatic happening elsewhere. Looks like the market has gone into sleep mode."
LME-Precious Volume 
Trading on the London Metal Exchange's silver contract hit highest in two months on Friday
4,018 lots changed hands, most since Sept. 5
Gold trading bounced back after last week setting lowest volume since inception
Precious Metals Prices:
Spot gold +0.3% to $1,279.11/oz at 11:38am in N.Y.
Silver +0.9% to $17.031/oz